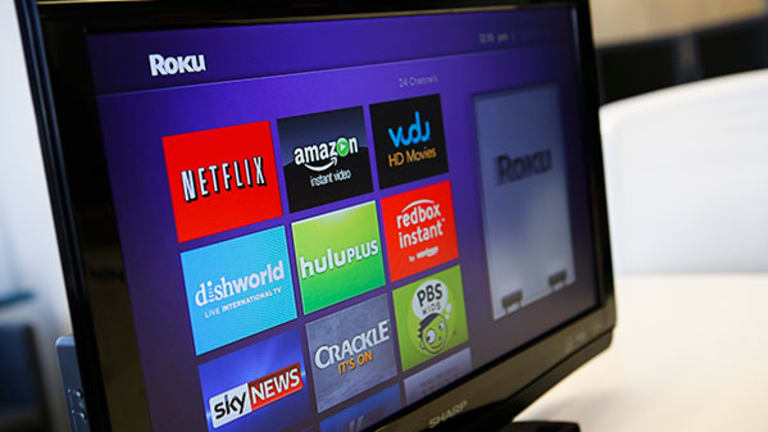 Roku Is Only One of the High Profile IPOs Set to Debut This Week
On Sept. 27 Chinese early education company RYB Education Inc. will debut on the New York Stock Exchange as RYB. Streaming television provider Roku Inc. likely will see its shares hit the market on Sept. 28.
As more than a dozen companies plan U.S. listings between last week and this week and with EY projecting more than $200 billion to be raised in IPOs, it is important to get familiar with the new companies that could help your portfolio. 
And while we all anticipate the blockbuster IPO of of oil giant Saudi Aramco, that listing may not take shape until 2018, leaving some serious lag time for investors. So, in the meantime, there are a plethora of companies eyeing actual listing in 2017, many of which will be coming up shortly.
On Sept. 27 Chinese early education company RYB Education Inc. will debut on the New York Stock Exchange as (RYB) - Get Free Report . The company priced a $18.50 above its projected range and will raise about $144.30 million through the offering of 7.8 million shares.
Credit Suisse Securities (USA) LLC and Morgan Stanley & Co. are acting as active lead bookrunners for the offering, while China International Capital Corp. Hong Kong Securities Ltd. and BNP Paribas Securities Corp. are acting as passive junior bookrunners, according to the S-1
Streaming television provider Roku Inc. likely will see its shares hit the market on Sept. 28. Roku plans to offer about 9 million shares at a range of $12 to $14 a piece, meaning at the midpoint the company would raise about $117 million. Shareholders Menlo Ventures and Sky Ventures Ltd. are selling an addition 6 million and 668,000 shares, respectively, and the underwriters, which include Morgan Stanley, Citigroup, Allen & Co. LLC and RBC Capital Markets. have the right to purchase an additional 2.35 million shares.
The Los Gatos, Calif., company on Sept. 1 filed a Form S-1 with the Securities and Exchange Commission for an initial public offering. Roku's Class A shares would trade as (ROKU) - Get Free Report on Nasdaq.
NuCana plc, like many biotechs looking to raise capital, has yet to come up with a commercializable product, let alone turn a profit, so beware -- these things can turn in a second.
The company, which has backing from Sofinnova Venture Partners and a partnership with Cardiff University in Cardiff, Wales, plans to raise about $100 million by offering 6.7 million shares at $14 to $16. At the midpoint of the proposed range, NuCana would command a market value of $463 million.
NuCana, founded in 2008, plans to list on Nasdaq under the symbol NCNA. Citigroup and notable healthcare experts Jefferies LLC and Cowen and Co. LLC are the joint bookrunners on the deal. It is expected to price during the week of Sept. 25, according to Nasdaq.com.
Since its founding the company has accumulated a deficit of £26.6 million ($36 million). Net losses totaled £5.3 million in 2015, £6 million in 2016 and £4.4 million for the six months ended June 30. As of that date it had £15.9 million in cash and cash equivalents.
Specialty chemicals company PQ Group Holdings Ltd., backed by New York private equity firm CCMP Capital Advisors LP, will look to list on Sept. 29 as PQG on the NYSE. 
For the year ended Dec. 31, PQ Group generated sales of $1.1 billion and a net loss of $79.7 million, though adjusted Ebitda was $420.8 million on 30% margins.
PQ must compete with companies that have serious scale and a global presence. On the specialty chemicals front the company names PPG Industries Ltd. (PPG) - Get Free Report, Occidental Petroleum Corp.'s (OXY) - Get Free Report OxyChem and Germany's Evonik Industries AG as competitors. As for catalysts, PQ Group competes against companies such as BASF undefined and W.R. Grace GRA, among others, it said.
The U.S. holds the global lead so far this year in terms of proceeds from all IPOs, with $26.5 billion raised from listings on the NYSE and the Nasdaq that collectively represent around a fifth of the global total. Markets in Shenzen, Shanghai and Hong Kong, however, have seen 458 IPOs so far this year, representing nearly 40% of the global total in terms of activity.
For more information on upcoming IPOs check out "IPOs That Should Be on Your Radar in 2017" which was previously published on TheStreet.com.
More of What's Trending on TheStreet: