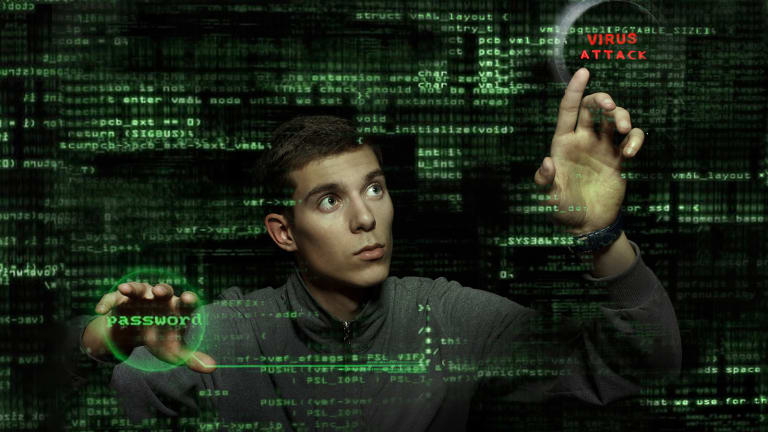 Russia Hacking Issue Makes Cybersecurity Stocks Look Like a Great Buy
Cybersecurity stocks are worth a look as investors get prepared to navigate the mid-term elections in November.
One reminder to investors off the indictment of 12 Russian intelligence officers on 2016 presidential election hacking allegations?
Now is probably a pretty good time to buy cybersecurity stocks. 
"Focus on the topic of cyberattacks should rise in the lead up to the November midterm elections," says Goldman Sachs analyst Arjun Menon. "Cybersecurity stocks have outperformed sharply year to date and further upside is possible this year alongside a potential ramp up in security spending. "
Here's the investment case on the sector. 
Cybersecurity Budgets On the Rise
"A potential rise in security spending ahead of the midterm elections should boost cybersecurity stocks through the remainder of 2018," writes Menon. 
The Stocks Look Undervalued
There still appears to be meat on the bone for many of the key cybersecurity stocks, Goldman notes. 
"Cybersecurity firms have surged year to date (22% vs. 5% for the S&P 500 undefined ) but the industry remains below 2015 highs (relative to the S&P 500)," points out Menon. "Valuation expansion has been a key driver of cybersecurity outperformance this year and room remains for further expansion given reasonable relative valuations compared with the past five years."
Muted Tariff Impact
Right now, it's the companies with minimized exposure to the U.S. trade war with China that investors should favor. Cybersecurity stocks fit the bill. 
Says Menon, "The impact of tariffs on cybersecurity stocks should be relatively muted given that the industry is heavily weighted toward software."
List of Potential Investments
TheStreet's founder Jim Cramer says he is bullish (see video above) on Proof Point (PFPT) and Palo Alto Networks (PANW) from the cybersecurity sector. Goldman Sachs offers up several others names to dive into as well, detailed below.