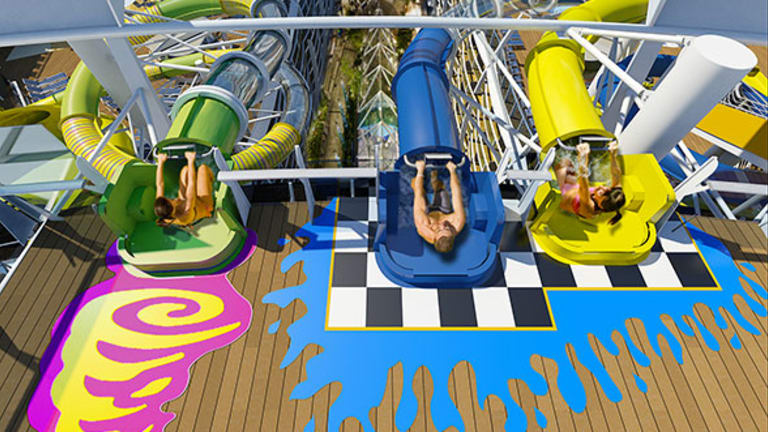 Royal Caribbean, Mattel Target Teens, Kids Through Online Content
Royal Caribbean and Mattel are backing online TV series geared toward millennials, a brand strategy experts say will secure future customers.
In an effort to reach the next generation of consumers, companies like Royal Caribbean Cruises (RCL) and Mattel (MAT) are starting early by targeting teens and young children through online television shows.
Backed by Royal Caribbean, Los Angeles-based teen media company AwesomenessTV - a joint venture of DreamWorks Animation (DWA) , Hearst and Verizon Communications (VZ) - wrapped up the fourth season of its YouTube series Royal Crush on Monday. The show is essentially a teen drama set on a Royal Caribbean cruise ship.
The season finale racked up 462,540 views so far on Wednesday afternoon while the pilot episode of its first season - which aired in November of 2014 - has garnered roughly 6.7 million views.
Meanwhile, Mattel and Disney's (DIS) ABC teamed up to create Welcome toThe Toy Box, a Shark Tank-esc competition show where toy inventors face "tough" child judges to see which products are worth investing in. The series will launch sometime in the new year, Morningstar equity analyst Jaime Katz said.
This brand strategy is not exactly expected to move company stocks but it will secure future, loyal customers.
"It's more about brand awareness...building brand loyalty," Katz said.
Regarding Royal Crush, Katz said Royal Caribbean and AwesomenessTV portray cruise vacations as more than just "adults sitting by a pool eating" by showing the main characters going to a bake shop and playing mini golf.
Obviously teenagers are not easily able to grab for a credit card to book a cruise vacation with Royal Caribbean but when they are old enough, they are more likely to stick with the brand they know, Katz said.
"I think it's a brand equity exercise more than anything else," Katz said. "It's an interesting way to connect with consumers who are the future cruisers."
Carnival (CCL) also launched a travel series in October - made up of three half hour shows that air on Saturday mornings - where viewers are taken on adventures featuring all 10 of the cruise line operator's brands. The series debuted during a season when the most cruise vacations are booked and are geared toward adults as well as a younger generation.
"We have taken great care to develop TV shows that we believe families and people of all ages will truly enjoy watching," Carnival CEO Arnold Donald has said.
Shares of Royal Caribbean and Mattel are slightly lower in early afternoon trading.