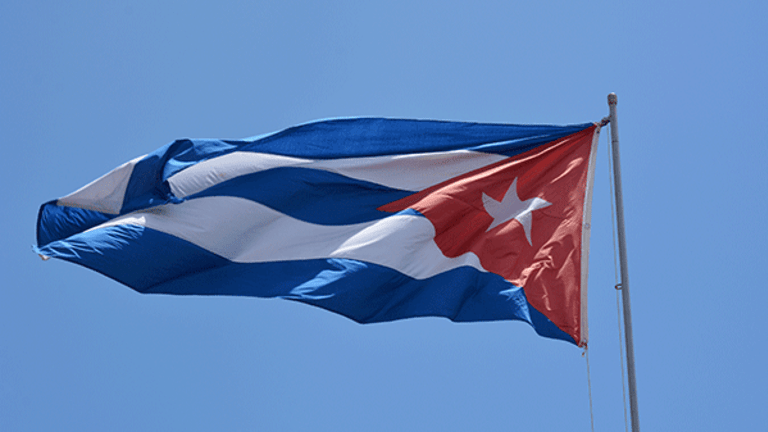 Royal Caribbean Adds Seven More Sailings to Cuba in 2017
Royal Caribbean (RCL) was approved to increase its Cuba sailings for 2017 to 11 from the four reported in January, John Kavulich, President of U.S.-Cuba Trade and Economic Council said.
Updated at 2:56 p.m. from original 12:47 version.
Royal Caribbean Cruises (RCL) - Get Report increased its Cuba itineraries for 2017 to 13 from four, allowing 11,214 more U.S. travelers to take advantage of improved relations with a country that was largely isolated from trading with the U.S. for more than 50 years.
On Friday, Royal Caribbean received approval to open up additional itineraries on its 1,602-passenger Empress of the Seas ship to Cuba from Tampa, Fla., and from Miami, up from its one trip from Miami and three from Tampa originally announced on Jan. 26, John Kavulich, President of the U.S.-Cuba Trade and Economic Council, said in an email to TheStreet.
The added trips allow Royal Caribbean to carry 17,622 passengers to Cuba from the original potential of 6,408. The company estimated that it will generate $22.1 million from its Cuba sailings now, compared to the $8 million expected with only four trips, according to Kavulich.
Royal Caribbean's Cuba sailings, now totaling 42, commence in April and are so far scheduled to continue through November.
After President Barack Obama announced in December 2014 that he would lift the longstanding U.S. trade embargo on Cuba, cruise companies including Carnival (CCL) - Get Report , Norwegian Cruise Line (NCLH) - Get Report and Royal Caribbean took advantage of the business opportunities the revived relations opened up.
Two months ago, Royal Caribbean and Norwegian received approval from the Cuban government to add sailings to the island.
Shares of Royal Caribbean rose slightly to $94.70 midday on Friday.