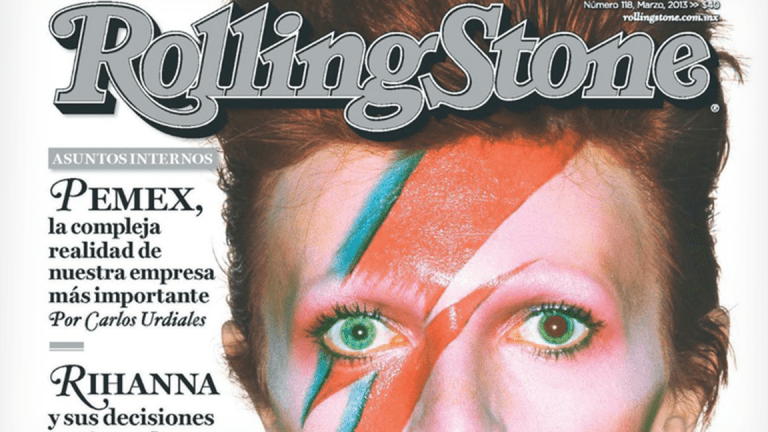 Rolling Stone Draws 'Robust' Interest for Majority Stake in Iconic Magazine
Media companies, publishers and billionaire investors have expressed interest in bidding on the 50-year-old magazine.
In the five days since Wenner Media LLC put Rolling Stone magazine up for sale, the chance to buy a majority stake in the iconic rock 'n roll periodical has drawn "robust" interest from "a large number" of media companies, publishers and billionaire investors, said a source with knowledge of the talks. 
Roughly 25 entities are likely to agree to sign a non-disclosure agreement to gain access to documents detailing the finances and business contracts related to the 50-year-old magazine, closely held by Jann Wenner and his family, the source said. 
The price for the 51% stake in Rolling Stone held by Wenner Media could reach as high as $80 million, Peter Kreisky, of New York's Kreisky Media Consultancy LLC, said earlier this week. Wenner Media sold a 49% stake in Rolling Stone for $40 million last year to Singapore's BandLab Technologies in a deal focused solely on the magazine's international distribution rather than its U.S. operations.
Watch More with TheStreet:
Why PayPal Stock Is on Fire
Domino's Pizza CEO: In 10 Years,Self-Driving Cars Will Deliver Pizza
Interested parties include media conglomerates, magazine publishers and about 15 billionaire investors. Initial inquiries have focused on evaluating the magazine's brand, its business prospects and the role its foreign partner, BandLab, a music technology company controlled by Meng Ru Kuok, the 28-year-old son of palm oil billionaire Kuok Khoon Hong. Some have expressed interest in buying out BandLab as well as the Wenners' stake in the magazine. 
The ramifications of the magazine's error-filled story three years ago about a disputed gang rape at the University of Virginia has also been raised. Wenner Media retained Methuselah Advisors as its financial adviser for the sale process, the company said on Monday.
The decision by Wenner and his 27-year-old son, Gus, to sell Rolling Stone was prompted by the acceptance that the magazine needs significant investment in digital distribution if it is to remain viable, Wenner told The New York Times on Sept. 17. Legacy print publications continue to struggle as video and video advertising becomes the medium of choice. Being a standalone magazine was no longer viable, making a sale the responsible thing to do, Wenner said. 
The Village Voice, another iconic counter-culture publication, announced last month that it would shutter its print edition to save costs while focusing on its online operations. Like the Voice, Rolling Stone has bumped up against a plethora of much newer music and pop culture media entities that have more successfully attracted younger viewers.
In March, the Wenners sold Us Weekly for around $100 million, and in June, the men's lifestyle magazine Men's Journal to David Pecker's American Media Inc., publisher of the National Enquirer and Men's Fitness. Pecker is expected to show interest in Rolling Stone, though this time, he's likely to encounter more competition. 
Rolling Stone publishes 12 international editions in Australia, Brazil, France, Germany and India, among other countries, reaching a worldwide audience of over 65 million people, the company said. Rolling Stone, which publishes roughly 18 times a year, reported a total paid circulation of 1.47 million in the first half of 2017, roughly even with the same period a year earlier, according to the Alliance for Audited Media.
Full Interview: Kiss Rock Legend Gene Simmons Explains How to Make Money
Don't miss these top stories on TheStreet: