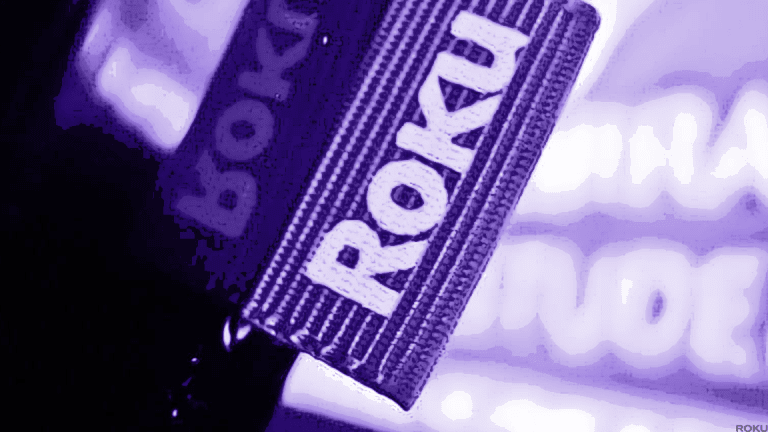 Roku Analysts See 14% Upside as It Crushes Earnings Estimates
Roku crushed top and bottom line earnings expectations. Wall Street-high targets still sit at $28, implying 14% more upside.
Roku crushed top and bottom line earnings expectations. Wall Street-high targets still sit at $28, implying 14% more upside.
Look out, there's a new beast in the stock market.
Shares of Roku Inc (ROKU) - Get Report are soaring Thursday, up about 30% near $24.50 after the company hammered earnings expectations.
Sales clocked in at $124.8 million, topping analysts' estimates of $110 million by about 12%. While the company lost 10 cents per share in the quarter, that's far better than the loss of 29 cents per share analysts expected.
Gross margins soared 1,100 basis points year-over-year from 29% to 40% as higher-margin products made up a larger portion of sales. While player revenue only climbed 3.8%, platform sales (the high-margin business) jumped more than 130%.
Streaming hours grew 58%, average revenue per user jumped 37% and active accounts were up nearly 50%. Gross profit jumped 92% and next-quarter guidance came in ahead of analysts' expectations.
Phew. Sorry for the numbers blitz there. But given that the stock is up about 30% in one day, we figured you would want some numbers to help explain why. The monster earnings report puts the recent results of Snap (SNAP) - Get Report to shame, and underscores the monumental shift in cord-cutting.
It makes sense why Disney (DIS) - Get Reportwants to buy most of Twenty-First Century Fox (FOX) - Get Report (FOXA) - Get Report and even though AT&T (T) - Get Report is having trouble acquiring Time Warner (TWX) (over reports the Justice Department wants it to sell CNN), it too is understandable given these trends.
So where could Roku be headed from here?
There hasn't been much in the way of analyst commentary since the report, although that's likely to change in the coming hours and days. In late-October, a slew of new reports came out when analysts were finally able to assign their ratings and targets on the newly public Roku.
As it stands, the average price target hovers near $25, which would represent marginal upside from current levels. The Street-high target of $28 would represent about 14% upside from current prices.
However, given that analyst estimates were too low for this quarter and next quarter, and thus fiscal 2017, perhaps those price targets will increase going forward.
More of What's Trending on TheStreet:
This article is commentary by an independent contributor. At the time of publication, the author had no positions in the stocks mentioned.