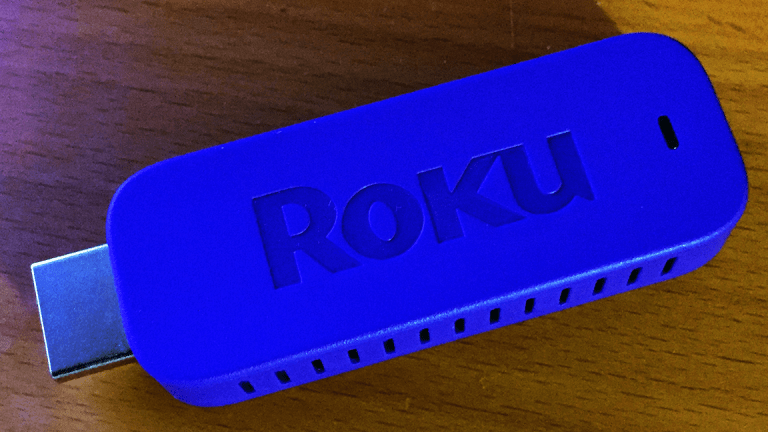 Roku CFO: We Have Massive Opportunity Thanks to Streaming Content Movement
Roku's second quarter blew away Wall Street's top and bottom line forecasts. The company's outlook was strong, too. TheStreet talks with Roku's CFO Steve Louden.
Another quarter in the books Wednesday as a public company for Roku (ROKU) - Get Roku Inc. Report , another one chock full of eye-popping numbers that validates the streaming content movement. 
Ask Roku's Chief Financial Officer Steve Louden if a growth top in users and streaming hours are near, and one would come away thinking another growth wave that unlocks some big profit beats is approaching.
"We think there is a massive opportunity long-term," Louden told TheStreet Wednesday when asked about Roku's earnings potential. Louden says Roku continues to invest aggressively in research and development and marketing to support future earnings growth. In turn, that is somewhat holding back Roku's bottom line it shows Wall Street each quarter.  
But make no mistake, Roku could pull an Amazon (AMZN) - Get Amazon.com Inc. Report  and turn the profit spigot on if so inclined.
"Not to talk about Amazon's trajectory, but certainly we can slow down investment in the business and that would pop some incremental margins to the bottom line. When eventually we gain more scale and when the investment in the business relatively declines, there is a lot of leverage in this business long-term." 
Roku shares popped 22% in trading Thursday. But based on the strength of the second quarter and upbeat annual outlook, shares could challenge the late Dec. 2017 record high of $58.80. 
"Roku is still attacking a very large $70 billion TV Ad spend opportunity and as this spend migrates to over-the-top, we believe Roku can sustain robust growth in both Active Accounts and Total Hours Streamed, while improving monetization to drive material ARPU growth," says RBC Capital Markets analyst Mark Mahaney.
TheStreet Stats: 5 Quick Quarterly Facts Investors Need to Know
Second quarter sales of $156.8 million trounced estimates for $141.5 million. 
GAAP earnings came in at breakeven versus Wall Street estimates for a loss of 15 cents a share.
Active accounts grew 46% year over year to 22 million. In the first quarter, active accounts increased 47%. Investors often analyze hot tech companies such as Roku on a sequential basis, so Roku's consistent active account growth is likely to be viewed favorably. 
Where Roku may get dinged a bit by Wall Street is on average revenue per user (ARPU) growth. In the second quarter the growth rate increased 48% compared to a 50% growth rate in the first quarter. Louden tells TheStreet there are "tons of opportunities" to grow ARPU in the years ahead. Roku has doubled its ARPU the past two years.
Roku sees full year sales in a range of $710 million to $730 million. Wall Street expected $697 million. Roku previously modeled for sales of $685 million to $705 million on the year. Adjusted operating profits are now expected in the $11 million to $23 million range, up from a loss of $10 million to a profit of $5 million.  
Watch what this key executive at Goldman Sachs just told TheStreet.