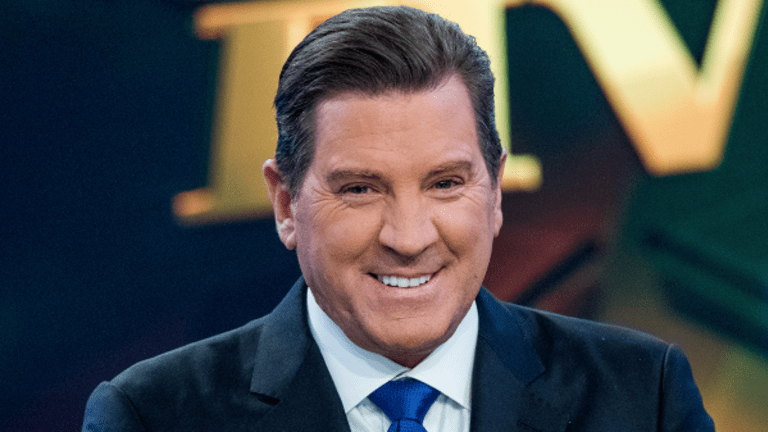 Roger Ailes Is Gone but Fox News' Workplace Issues Continue
The network has dismissed Bob Beckel, co-host of 'The Five,' making him the latest on-air personality to be removed for boorish behavior.
Fox News has dismissed Bob Beckel, co-host of round-table talk show The Five.
In a one-sentence statement coming just a day after the death of Roger Ailes, the network's co-founder and longtime chairman and CEO, Fox News said, "Bob Beckel was terminated today for making an insensitive remark to an African-American employee." 
Beckel's exit marks yet another departure from 21st Century Fox's (FOXA) cable TV news network for reasons of workplace misconduct. 
Ailes, who died on Thursday from complications related to head injuries sustained a week earlier, was forced out of Fox News in July amid sexual harassment allegations from numerous women. Star anchor Bill O'Reilly also was dismissed last month after The New York Times reported on April 1 that $13 million had been paid by O'Reilly and Fox News since 2004 to women in exchange for agreeing not to sue or talk publicly about the charges.
And then Fox News executive Bill Shine, who had taken over Ailes' programming chores, was dismissed on May 1. Shine, an Ailes protege, has been charged in lawsuits filed by former Fox news employees with willfully ignoring sexual harassment claims against both Ailes and O'Reilly.
Shine was viewed by some employees as a holdover who had to go if the network was to change the way it deals with sexual harassment. In a statement following Shine's departure, Fox News said it was committed to "a work environment built on the values of trust and respect."
Beckel's dismissal comes six weeks after Fox News manager Monica Douglas, an African-American, joined a racial discrimination lawsuit filed earlier this spring by two other African-American female employees who charged that they "suffered years-long relentless racial animus at the hands of their white supervisor."
Fox News fired Controller Judy Slater on Feb. 28 after 18 years at the network.
In a statement last week, Fox insisted the original lawsuit filed by Tichaona Brown, a payroll manager, and Tabrese Wright, payroll coordinator, was unwarranted, given that the company took action to fire the supervisor in question -- Slater.
"There is no place for inappropriate verbal remarks like this at Fox News," the network said in its statement last week. "We are disappointed that this needless litigation has been filed."
Douglas Wigdor, an attorney for the plaintiffs, said Fox News' actions were too little too late and that he would file further litigation tied to workplace harassment in the coming weeks. Wigdor recently traveled to London to meet with U.K. regulators charged with deciding whether to approve Fox's $14.8 billion acquisition of the roughly 61% of Sky it doesn't already own.
"In yet another example of the 18th Century Fox mentality, Fox permitted Bob Beckel to remain in his role as a prime-time co-host despite his many prior insensitive and racist comments," Wigdor said in an emailed statement. "As with our other 22 clients, we intend on holding 21st Century Fox accountable for these actions and will be filing multiple other complaints in other matters next week."