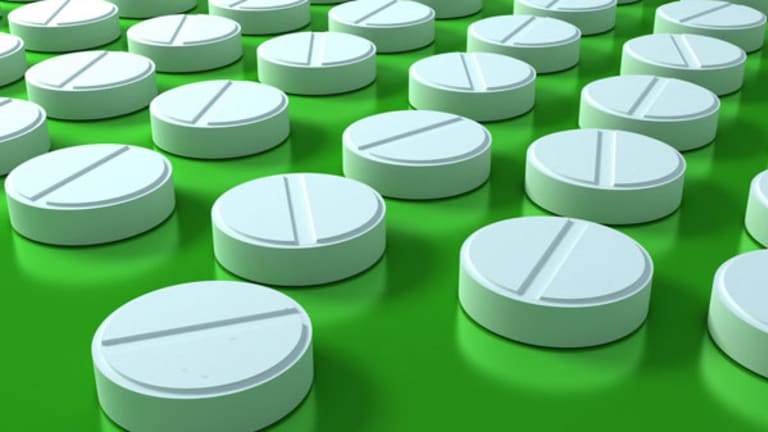 Rockwell Medical Run-Up Trade Follows Financing
One trader believes Rockwell shares will rise into clinical trial results expected in July.
WIXOM, MI (
) -- Consider a run-up trade in a biotech stock after it raises money. A recent example: Last January,
Trius Therapeutics
(TSRX)
sold 6.3 million shares at a 9% discount to its market price at the time. Over the next two months -- and ahead of results from a clinical trial of its lead antibiotic -- Trius shares ran up more than 50%.
I'm giving this strategy another go with
Rockwell Medical
(RMTI) - Get Rockwell Medical, Inc. Report
, marketer of dialysis related products. On Monday, Rockwell closed a $40 million stock offering, which should provide the company with enough cash to fund operations into 2014. Rockwell spends a lot of money and its balance sheet has been weak, so this latest offering -- priced at a small discount to market price -- should alleviate investors concerns about the company's cash and attract new buyers to the stock.
Rockwell's looming catalyst is data from two phase III studies of an experimental soluble iron solution added to the dialysis fluid of kidney dialysis patients in order to prevent iron deficiency and anemia.
The pivotal studies are evaluating the ability of Rockwell's SFP to maintain target hemoglobin levels in kidney dialysis patients. Results from the first study are expected in July, the second in October.
I expect Rockwell shares to rise significantly if the July study results come back positive. Remember
Keryx Pharmaceuticals
(KERX) - Get Keryx Biopharmaceuticals, Inc. Report
shot up from $3 to $10 based on positive results from a phase III study of its iron-based phosphate binder in kidney dialysis. Rockwell's SFP is a potential Keryx competitor.
Of course, I trade the run-ups into biotech catalysts and rarely, if ever, risk my capital on the actual event. With Rockwell's balance sheet strengthened, I'm betting on investors running the stock up into the July release of SFP clinical trial results. I'll be exiting my position before July.
Messier is long Rockwell Medical.
Mark Messier is the founder of
. Messier is a DOJ-certified Criminal Intelligence Analyst and former IT professional, specializing in law enforcement applications. In 2008, Messier began trading biotech stocks, using his analytical expertise to detect and capitalize on human and market patterns. Starting with only $2,200 in his trading account, he has booked over $400,000 in profit in just 4 years. In April 2010, Messier founded the subscription-based stock-trading web site
to share his biotech trading ideas with the online investor community. Messier enjoys spending time with his wife and two young boys and visiting his "home away from home" in Costa Rica.