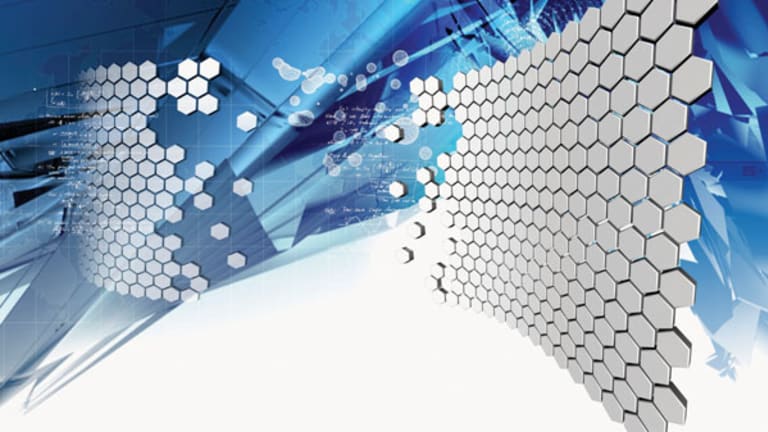 Roche-Genentech: RealMoney's Take
Biotech expert Adam Feuerstien and other RealMoney contributors weigh in on Roche's increased bid for Genentech.
Biotech expert Adam Feuerstien and other RealMoney contributors weigh in on Roche's increased bid for Genentech.
Roche
has raised its takeover offer for
Genentech
(DNA)
to $93 a share, the drugmaker announced Friday.
"Based on conversations with Genentech shareholders, we believe thatthere is a strong sentiment to bring this process to a conclusion. As aresult, we are increasing our price to $93 per share to maximizeshareholder participation and will proceed quickly to complete allnecessary financing. We now look forward to successfully completing thetransaction," said Roche Chairman Franz Humer, in a statement.
Roche's previous offer for the remaining 44% stake in Genentech itdoesn't already own was $86.50 a share, which Genentech's board haddeemed too low. The original Roche takeover offer in July was $89 ashare.
Will Genentech's minority shareholders accept Roche's increased offer and tender their shares to the Swiss drug maker? Or will the two companies restart negotiations and come to a mutually agreeable price?
TheStreet.com's senior biotech columnist
Adam Feuerstein
, posting on RealMoney, said:
I think the deal gets done in a friendly way a bit higher. Let's call it $95-96 a share.Clearly, Roche has been spending time with Genentech's big holders and knew that the hostile tender at $86.50 was not even getting off the ground, so they probably asked the holders what price they'd accept. From what I hear, the starting point was in the low $90s, so BINGO! Roche ups the bid to $93.This gets Genentech back to the table and starts some more amicable negotiations, which will probably yield a deal in the mid-$90s.
RealMoney contributor
Ben Thomas
chimed in:
Hey Adam -- Your expectations sound very reasonable, but any feel for how much pressure Roche will feel to try and get it done before the Avastin data? Asked a better way, is it worth it to Roche to move the price up again soon?
Adam
replied:
Hey Ben -- I think the best outcome for all parties is a friendly, negotiated agreement that comes before the Avastin adjuvant data in mid-to-late April. You're right in thinking that Roche is feeling pressure to get this done before that data comes out because if results are positive, the takeout price for Genentech starts at $100 a share.But I'd say Genentech and its minority shareholders are also under pressure. What if the Avastin adjuvant study doesn't work and Genentech's stock price falls? Will shareholders be kicking themselves for not accepting an offer at $93 or $95, especially in this market?Genentech's body language is that of confidence in the outcome of the Avastin adjuvant trial but it's still risky. I know one Top 10 Genentech holder so I emailed him to ask what he's going to do. All he would say is that he has to think about the new offer. Not much insight there, but it is a change because he laughed off as ridiculous Roche's old $86.50 a bid. If more Genentech shareholders are like this guy, then Roche at least has a fighting chance. Genentech knows this, too, which is why I'm guessing that a negotiated deal is struck fairly soon.
Jim Cramer
, referring to the fact that Roche upped its bid to $93, said,
"Actually amazed they did this in this environment. Actually bullish for remaining biotechs."
RealMoney contributor
Paul Rubillo
agreed:
"I think Adam is right that a deal with Roche gets done at the level he mentioned ($96). As far as what Jim is saying regarding this being great for other Biotechs, it may just be. Big Pharma tends to pay large premiums almost every time a biotech acquisition is announced. Adam, any thoughts on which company may be next?"
Adam
:
Paul -- I'm hesitant to make predictions about which biotech gets bought next, partly because I'm lousy at guessing correctly. I do agree with you and Jim, however, that the biotech group should benefit from a completed Roche-DNA transaction.For starters, it's good for sentiment. Despite this lousy market, big deals can and will get done. M&A is not dead. I think back just a few months ago when the naysayers were claiming that Roche would never be able to finance the Genentech offer. Well, in recent weeks, we've seen exactly the opposite. Roche was able to raise a lot of money.After that, remember that a $40-50 billion deal like this means that Genentech's minority shareholders have $40-50 billion to reinvest somewhere. Hopefully. Some of that money will probably go back into Roche, but I'd think that these investors will be looking elsewhere for purer biotech exposure, which should be good for stocks like Celgene (CELG) - Get Report, Gilead Sciences (GILD) - Get Report, Amgen (AMGN) - Get Report, Biogen Idec (BIIB) - Get Report and Genzyme (GENZ) i.e. the other large-cap bios. I guess some of the money may be used for redemptions as well, but I'm trying to be positive.
At the time of publication, Feuerstein's Biotech Select model portfolio was long Genentech.
Adam Feuerstein writes regularly for TheStreet.com. In keeping with TSC's editorial policy, he doesn't own or short individual stocks, although he owns stock in TheStreet.com. He also doesn't invest in hedge funds or other private investment partnerships. Feuerstein appreciates your feedback;
to send him an email.