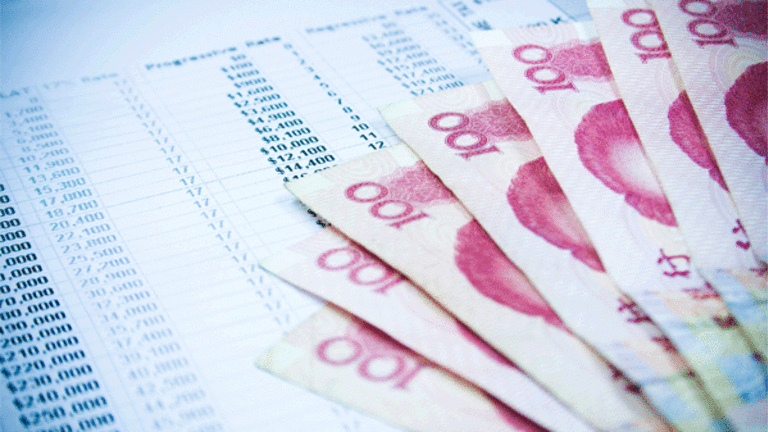 Road to Israeli Reforms Paved With Gold
Changes in the emerging market's pension fund regulation will have significant long-term effects.
2005 was definitely a good year for emerging markets. Thanks to strong economic growth and low inflation rates, countries such as Hungary, Slovakia, South Africa, Chile and many more won incredible amounts of foreign investments from hedge funds and pension funds looking for fresh alternatives to grow their money.
Israel was no different. A combination of low interest rates, minimal inflation and spectacular growth in corporate earnings, coupled with extensive regulatory reforms in its capital market, attracted $10 billion in foreign investments in 2005.
Perhaps the most dramatic turning point was the reform in Israel's pension fund regulation, a move that undoubtedly will have significant long-term effects on its entire capital market.
Back in July, in a move that was dubbed the "big bang" of 2005, the Israeli government ruled it unlawful for a bank to manage mutual funds and provident funds.
Previously, 80% of the mutual funds in Israel were owned by the banks, as well as 73% of the provident funds, for an estimated total amount of 250 billion shekels, or roughly $55 billion.
Once the legislation passed, the newly released funds flew off the shelf like hot cakes. Huge insurance companies were the first to buy the assets, and next came the foreign hedge funds.
Basically, a giant chunk of money has moved out of the hands of the banks and into the hands of brokers, hedge funds and insurance companies, adding liquidity and trading volume across the securities markets.
"In the long run, the separation of asset management funds from the banks was a positive move for the Israeli market. Eventually the funds will attract more money as their return will grow," says Gabriella Ravid, CEO of Psagot Ofek, the largest investment house in Israel. (Previously owned by Israel's second-largest bank
Leumi
, Psagot Ofek was acquired last year in wake of the "big bang" by
York Capital Management
, the $7 billion New York-based hedge fund.)
Ravid believes that "fundamentally, the Israeli economy is in the best condition it has been for years," despite uncertainly regarding the upcoming election and the victory by Hamas in the Palestinian election. She recommends investing "gradually" in Israeli companies and notes that the areas of real estate and high tech are likely to perform better than others.
Among the dual stocks trading in Tel Aviv and New York, Ravid recommends the real estate company
Gazit Globe
through its subsidiary REIT
Equity One
(EQY)
,
NICE Systems
(NICE) - Get Free Report
and
Lipman
( LPMA). Among the technology companies, he recommendsthe newly public semiconductor company
Saifun
undefined
and the Internet security giant
Check Point
(CHKP) - Get Free Report
.
For those interested in tapping into the local market, Ravid recommends shares of the insurance company Clal Insurance,
Elbit Systems
(ESLT) - Get Free Report
,
Teva
(TEVA) - Get Free Report
and Bank Leumi.
Psagot Ofek own shares of the aforementioned securities.
Betting on Banks
In part because of the reform in the pension fund regulation, banks have been perhaps the hottest sector in Israel.
Shares of Israel's big five banks, probably the most liked by foreign investors, have been trading at all-time highs; an index of Israeli banks rose 56% in 2005, and as much as 64% since July, immediately after the reforms were enacted. Ravid opined that despite their price, shares of banks such as Bank Hapoalim, Bank Discount and Bank Leumi are still attractive. In 2005, the banks were trading at roughly eight times their earnings and are now trading at 8.4 times their 2006 earnings, according to Psagot.
The pension fund regulation reform was the engine behind the surge in the banks' shares this year. With record earnings after selling their asset management operations, the banks were able to hand out handsome dividends, sending investors flocking to their shares. Bank dividends averaged 8.2% in 2005.
Several other reforms recently enacted by Sharon's government have also supported a bullish stock and bond market in Tel Aviv. These include tax cuts on capital market profits and the discontinuation of designated government bonds -- super-safe, 5.5%-yield bonds issued only for pension funds -- which will force pension funds to find other homes for their money.
"The pension funds have a new problem now -- they don't know what to do with all the money they accumulate every month, now that the designated bonds are gone," said Michael Weiss, a Tel-Aviv based investment consultant. "Some turn to invest abroad, and some increase their holdings in the securities market."
Pension funds are gradually increasing the securities portion of their portfolios from an average 20% to an average closer to 30%, boosting the daily trading volume in Tel Aviv. According to Weiss, average trading volume in Tel Aviv has increased by 25% in the last six weeks, also fueled by the trading frenzy that followed Ariel Sharon's hospitalization.
"The market in Israel, by and large, has yet to get the most out of the reforms," Ravid said. "The positive trend is likely to continue. I expect Israel's fixed-income rating to be raised from the current A-minus status in 2006."
Ravid says that the public, which has 250 billion shekels, or $55 billion, in low-interest-paying savings accounts, will start mobilizing its cash over to the securities market once the positive effects of the reforms become clear. With only 30% of the public's assets under management in Israel, there is a lot more room to grow, and opportunity for domestic and international investors alike.