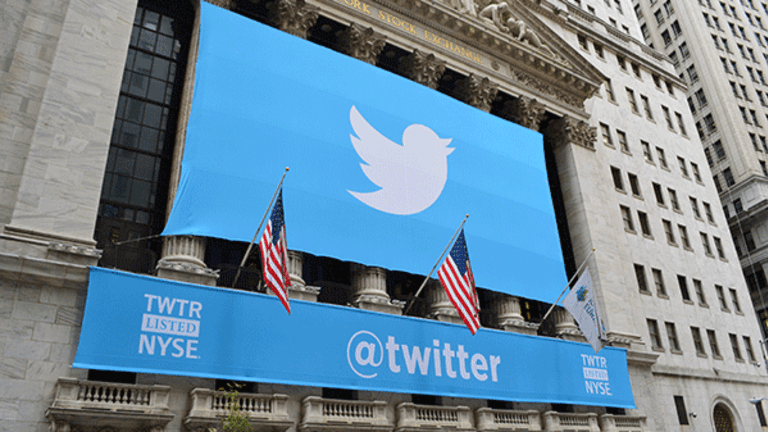 Ritholtz Wealth CEO Brown: Twitter COO Noto 'Understates the Problem' With Advertising
Twitter COO Anthony Noto appeared on CNBC this morning to explain the drop in ad revenue in the past quarter.
Earlier today, Twitter (TWTR) - Get Twitter, Inc. Report  COO Anthony Noto claimed on CNBC that advertisers are using the platform's audience size from six to 12 months ago, which isn't accurate because its growth is accelerating. Twitter needs to get allocations in the advertisers' future budgets, which they allocate six to 12 months ahead of time, he claimed. 
But that explanation doesn't sound like the truth, Ritholtz Wealth CEO Josh Brown claimed on CNBC's "Halftime Report" on Thursday afternoon. 
Brown said that he talks to people at Facebook (FB) - Get Facebook, Inc. Class A Report and advertising people at Fortune 500 companies that use Facebook and based on those conversations, he doesn't think the size of the audience is as important as "efficacy."
Efficacy refers to whether the ad does what you want the ad to do as an advertiser, he explained. "I don't think they're all the way there yet," he added. 
Another problem for Twitter is that it doesn't know as much about its users as Facebook does, Brown noted. "If you're Facebook, your customer is voluntarily vomiting up every detail of their life to you 24/7," he said. 
Meanwhile, Twitter still has anonymous accounts and is just starting to learn people's birthdays, he said. But Twitter still doesn't know people's shopping history or web browsing history. Facebook is "drowning in that data" and it makes the user experience better because they see more relevant ads and it makes the advertiser experience better because they can reach their target audience better. 
"I'm only going to spend money getting this in front of people who might actually take an action," Brown explained. "So I'm not saying Twitter can't get there, but I think Noto understates the problem."