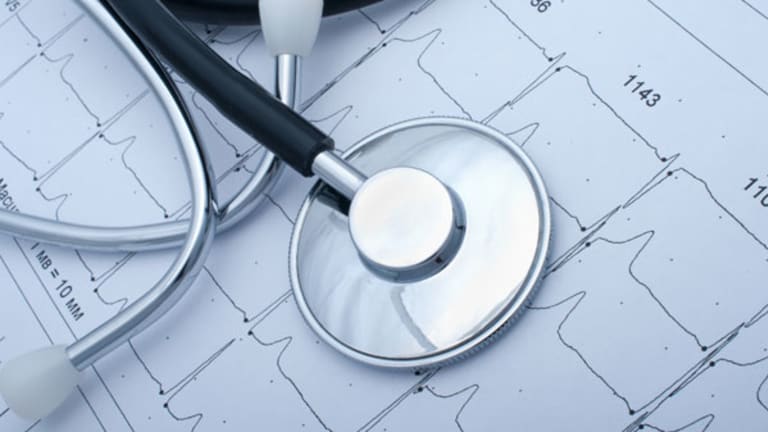 Ripples From UnitedHealth's CEO Sea Change
McGuire's departure will be felt by other option-backdaters.
This week,
UnitedHealth Group
(UNH) - Get UnitedHealth Group Incorporated Report
became the biggest company so far to make a once-unthinkable sacrifice in order to protect itself from further pain.
The giant health insurer decided to fire William McGuire, the visionary CEO who is responsible for much of the company's phenomenal success. The company announced its radical decision after an internal probe found strong evidence that McGuire had knowingly profited from backdated stock options.
McGuire stands out as the most prominent casualty of a sweeping stock-option scandal that recently claimed leaders at
McAfee
(MFE)
and
CNet
(CNET) - Get ZW Data Action Technologies Inc Report
as well. Numerous companies, including UnitedHealth, still face government investigations of their past option grants.
Patrick McGurn, a legal expert at Institutional Shareholder Services, believes that companies like UnitedHealth have made the right move.
Government investigators "will give deference to companies that have tried to clean up their own shop; this does score them some points," McGurn says. So "I think that we're going to see a steady stream of executive resignations in the coming months."
McGurn believes that investors want those changes.
In fact, McGurn says, institutions participating in ISS' latest survey ranked backdated options as their biggest concern when it comes to executive pay. Morever, he says, most of those institutions said that executives should be fired -- and stripped of any ill-gotten gains -- if they knowingly profited from backdated stock options.
UnitedHealth itself has taken a similar stand. The company has decided to fire McGuire and reprice many of his past stock options. It will replace McGuire with second-in-command Stephen Hemsley -- who has been cleared of wrongdoing so far -- and reprice Hemsley's stock options as well.
UnitedHealth's stock slipped 1.6% to $47.95 on Monday, following news of the management shake-up.
'Tipping Point'
Massachusetts-based investment strategist Peter Cohan views the UnitedHealth shake-up as a major "tipping point" in the ongoing stock-options scandal. Before, he says, only smaller -- and far less successful -- companies had been parting ways their tainted leaders.
"Now it seems as if backdating has become so important that even big companies are willing to jettison somebody who is important," says Cohan, who has no position in UnitedHealth's stock. "That's pretty much the choice the boards are making, even though it can be very painful."
McGurn feels that McGuire caused plenty of suffering himself. Indeed, he says that McGuire -- who was sitting on $1.6 billion worth of options before the scandal broke -- probably ranks "at the top of the list" for causing economic damage to a company as a result of generous stock-option grants. So he considers it "ridiculous" that McGuire's departure could somehow hurt investors.
But Sheryl Skolnick, an analyst at CRT Capital who has followed UnitedHealth for years, feels otherwise.
Skolnick credits McGuire with much of the company's success and wonders whether Hemsley -- while accomplished in his own right -- can really fill his shoes. Moreover, she believes that a drop in employee morale could threaten the company's performance.
In the meantime, Skolnick notes that UnitedHealth remains under investigation for its past option grants. Indeed, she worries that the company's own investigation -- with its damaging results -- actually may have strengthened the government's hand.
Huge Fallout
Skolnick has maintained her fair value rating on UnitedHealth's stock in the meantime. She sees a major selloff coming as investor "complacency is replaced with reality." She, for one, questions whether investors -- or even patients -- fully realize just how much they've lost.
"We find this entire situation to be so very sad," Skolnick concludes. "We may be overstating here. But the collateral damage of the option debacle may ultimately be measured, not just by shareholders who lose money or by employees who lose jobs and who might feel betrayed by these events, but by the loss of what to date has been the only real agent for positive change of the entire U.S. health care system."
Jill Fisch, a corporate law professor at Fordham University, blames a "climate of greed" for such casualties. Fisch notes that companies have long paid many executives huge amounts regardless of whether they deserved it or not. She believes that some companies simply grew more careless when it came to stock-option grants.
Fisch now sees some irony in the fallout.
"For a long time, people have felt that executives were paid too much," Fisch says. "Stock options actually came in as a proposed solution; they were supposed to keep executive pay in check.
"But it didn't really work out that way."