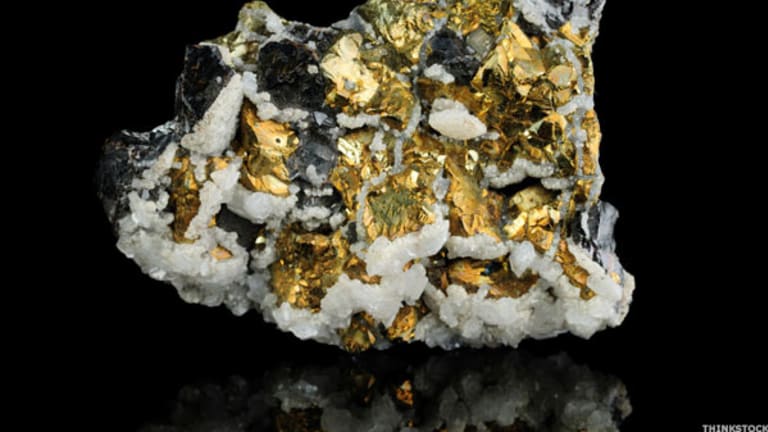 Rio Tinto Kills China Deal (Update)
Rio Tinto scuttles a controversial deal with Chinalco for a much-needed cash infusion, and announces a big rights offer to take its place.
Rio Tinto scuttles a controversial deal with Chinalco for a much-needed cash infusion, and announces a big rights offer to take its place.
Updated from June 4
The debt-ridden Aussie mining giant
Rio Tinto
( RTP) made official Thursday night its decision to scuttle a contentious deal with the Chinese aluminum concern, Chinalco.
Under an agreement signed in February, the Chinese government-owned Chinalco was to infuse $19.5 billion into Rio Tinto, which was struggling to pay down $19 billion in debt over the next year and a half. An $8.9 billion payment is due in October.
But Rio was able to cobble together a more attractive replacement for the scrapped Chinalco alliance, investors seemed to say Friday, when they pushed Rio's Australia-listed shares up by more than 8%. In New York, its American Depositary Receipts were trading at $195.96, up 7%. Rio shares had dropped sharply on Thursday when word emerged that it would likely move away from Chinalco, but details of the new rights offering appeared to appease investors.
In Sydney Friday, the company announced that it would issue a whopping $15.2 billion in rights on London and Australian exchanges. It will use the capital to cuts its debt from nearly $40 billion to $23.2 billion.
Rio also agreed to sell stakes in some key mining assets to archrival BHP Billiton for $5.8 billion. The companies will form a joint venture that will combine iron-ore production in Western Australia.
Chinese authorities, in a statement, said they would be monitoring that BHP-Rio linkup for signs of monopoly behavior.
Shareholder opposition to Rio's Chinalco alliance has been fairly fierce, especially because Rio's stock price has risen sharply since the deal was struck in February -- its ADRs are up 75% over that same span. Shareholders were therefore pushing management to either renegotiate the agreement with Chinalco or scrap it. The break-up fee is nearly $200 million.
China, for its part, has been scrambling to take advantage of cheap natural resource prices to snatch up assets all over the globe. The Rio Tinto deal with Chinalco was one of its moves in that direction. The aluminum processor would have nearly doubled its holdings of Rio shares to 18%, assumed two seats on the Rio board, and taken stakes in several important mining assets.
In Australia, that was a controversial issue politically. Some argued that it would represent a compromise in national security since China would have assumed influence over enormous amounts of Australian metals resources.
China has also been involved in heated negotiations with Rio Tinto, BHP and other big miners over the price of iron ore, which China buys in large quantities for steel production. Some have also criticized the Chinalco deal as a way for China to keep ore prices down.
Copyright 2009 TheStreet.com Inc. All rights reserved. This material may not be published, broadcast, rewritten, or redistributed. AP contributed to this report.