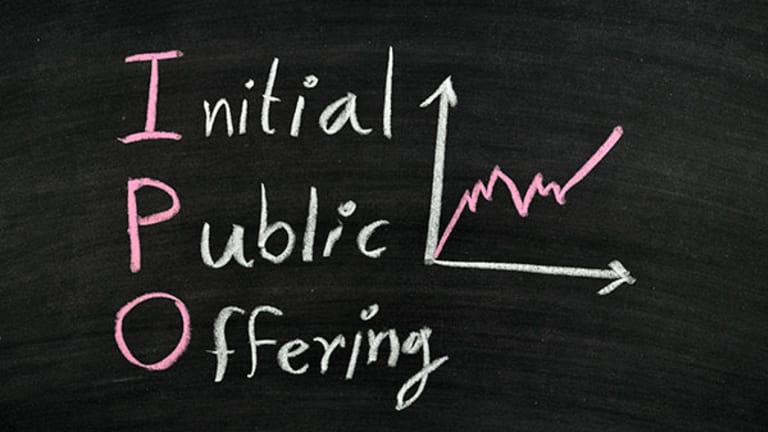 Ride AquaVenture's Wave Higher Before the End of the Quiet Period
When this company's initial public offering quiet period expires, the release of underwriter reports should drive shares higher.
Shares of AquaVenture Holdings (WAAS) - Get Free Report  are an attractive buy ahead of the expiration of the firm's initial public offering quiet period expiration on Monday.
On that day, the company's slate of heavy-hitting underwriters will be allowed to release detailed reports about the IPO and initiate coverage.
These reports and recommendations will most likely be overwhelmingly positive and boost shares of AquaVenture Holdings because the company has strong fundamentals and management, and the stock has performed well since going public on Oct. 5.
AquaVenture Holdings provides water as a service to customers around the world with the goal of helping them ensure that their water is affordable and safe. AquaVenture Holdings offers water treatment and purification services to business and governments and operates through its subsidiaries, Quench and Seven Seas.
The Tampa, Fla.-based company was founded in 2006.
Another positive for AquaVenture Holdings is a 2014 acquisition that allowed the firm to expand services. In June 2014, AquaVenture Holdings subsidiary Quench acquired Atlas, allowing the company to greatly expand its market in Boston.
Although subsidiary Quench operates in the U.S., Seven Seas builds, designs and operates water treatment facilities in the Caribbean, Chile and Saudi Arabia.
AquaVenture Holdings' strong management team includes Douglas R. Brown, the founder, chairman and chief executive. He has two decades of experience in the water purification industry. 
Anthony A. Ibarguen has served as president of AquaVenture Holdings and been a board member since 2014. He also serves chief executive of Quench.
AquaVenture Holdings reported revenue of $27.8 million, $67.1 million and $100.3 million in 2013, 2014 and 2015, respectively. The company's compounded annual growth rate between 2010 and 2015 was 40.5%.
Last year, AquaVenture Holdings reported a loss of $41.8 million, $27.4 million of which was a goodwill impairment.
When the company's impressive line-up of underwriters releases their reports and recommendations, the market will pay attention.
Citigroup Global Markets, Deutsche Bank Securities and RBC Capital Markets acted as joint book-running managers for the IPO. Additional underwriters included Canaccord Genuity and Raymond James.
Shares of AquaVenture Holdings priced within the expected IPO range of $18 to $20 a share and have moved higher since. Shares performed impressively during the first day of trading, rising 21%.
The after-market return for shares was 8.4%. The stock's return since the IPO is a solid 32.2%, and shares are at about $23. 
Investors should view the expiration of the company's quiet period as a short-term opportunity to benefit from an upswing that will likely follow the release of underwriter reports and recommendations. They should establish a position over the remainder of the trading week and then sell shares for a short-term gain on Tuesday once the reports are released.
This article is commentary by an independent contributor. At the time of publication, the author owned WAAS.