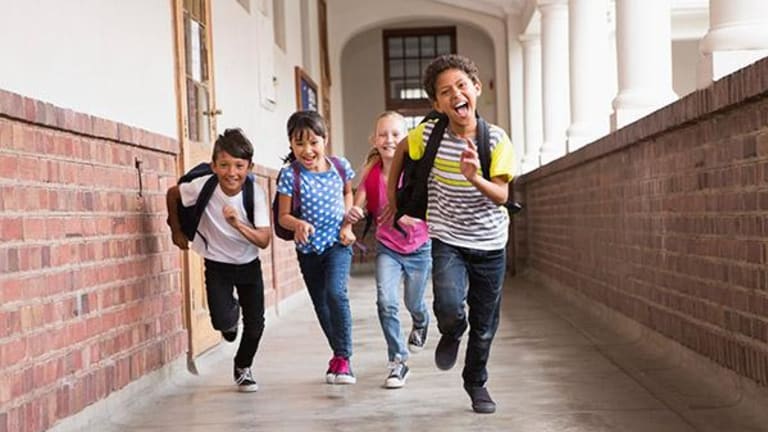 Retailers Macy's and Target Spotlight Style Over Saving Money for Back-to-School
Back-to-school offerings are touting fashion over deals this year.
Back-to-school offerings are touting fashion over deals this year.
The kids are alright. At least style-wise.
Back-to-school apparel promotions these days tend to stress style over bargains, thanks to the rise of fast fashion. But that doesn't mean sales are entirely lacking: Old Navy, owned by Gap Inc. (GPS) - Get Report , for instance, is offering 40% off all apparel. Macy's Inc. (M) - Get Report also features apparel items up to 40% off, but its marketing highlights trends over the sale prices.
"Over the last few years, we've seen traditional discounters focus more and more ads on not just low prices, but the styles that are offered," said Andrew Billings, principal at consulting firm North Highlands Company and a retail expert, told TheStreet on Tuesday, Aug. 29.
"It's a direct result of consumer behavior in which even staples like T-shirts have become fashion-centric," he added.
Without quantifying the savings package, Macy's back-to-school web links include The It List, which promotes the plaid shirt, denim jacket and denim skirt. For boys, it pictures the plaid shirt and the "destructed jean," all without any pricing. Target Corporation (TGT) - Get Report and Amazon.com Inc. (AMZN) - Get Report use marketing that similarly omits prices from its messages. Target, in fact, doesn't have any type of back-to-school sale for apparel, according to its website. Meanwhile, J.C.Penney Company Inc. (JCP) - Get Report has savings based on brands, such as 20% off Nike, Inc. (NKE) - Get Report activewear and 40% off Arizona Apparel.
Sears Holdings Corp (SHLD) , it seems, is among the only low-price retailers touting low prices. On its back-to-school web landing page, the retailer features graphic tees between $8 to $10, backpacks starting at $22 and denim $20 and under.
More of What's Trending on TheStreet: