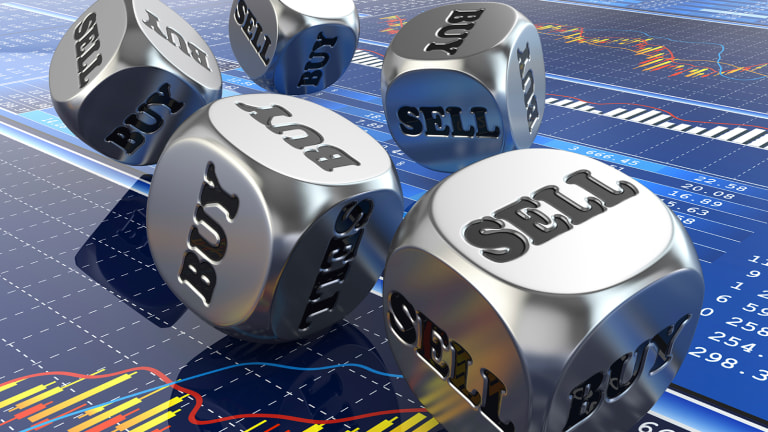 Restaurant Brands Switch to Healthier Poultry Is Not Reason Enough to Jump on the Stock
The company's Burger King and Tim Horton's chains will phase out antibiotic-treated chicken.
Restaurant Brands (QSR) - Get Report just became the latest fast-food company to announce it will make a switch toward higher-quality food. This trend, spurred by the American consumers' increasing consciousness over what they eat, will have long-term effects for investors.
The company's share price fell slightly in Friday trading. 
On Friday, Restaurant Brands announced that it will phase out antibiotic-treated chicken from menus in its Burger King and Tim Horton's restaurants. Many consumers, along with the FDA, believe that over-treating sick birds with antibiotics intended for humans causes the people who later eat those chickens to develop antibiotic resistance.
According to the FDA, as much as 50% of the medicine given to chickens is unnecessary. Roughly 70% of human antibiotics can be given to poultry. 
As farmers use more antibiotics, instances of drug-resistant bacteria have been rising. These strains have led to life-threatening infections in humans. The Centers for Disease Control and Prevention calculate that roughly 2 million Americans are affected by drug-resistant strains every year.
Restaurant Brands says that it will stop using chicken that have received antibiotics "most critical in human medicine" in U.S. locations in 2017 and Canadian stores the following year.
Other restaurants and food processing companies have taken additional steps when it comes to the quality of the chicken they offer. McDonald's has completely removed antibiotics from its chicken chain, as well as transitioning to only cage-free eggs. Already, more than 50% of the chicken on the menu at the fast-food giant has been raised in a more humane manner. Starbucks has pledged to be 100% cage-free by 2020.
Starbucks is a holding inJim Cramer's Action Alerts PLUS Charitable Trust Portfolio. See how Cramerrates the stock here. Want to be alerted before Cramer buys or sellsSBUX?Learn more now.
And Panera Bread recently announced that it will be adopting the humane Global Animal Partnership's Broiler Chicken Standard, a five-step program for raising chickens without cages, crates or crowding.
Panera Bread is a holding inJim Cramer's Action Alerts PLUS Charitable Trust Portfolio. See how Cramerrates the stock here. Want to be alerted before Cramer buys or sellsPNRA?Learn more now.
Meanwhile, Tyson Foods, the U.S.'s largest producer of chicken, has announced that it will cut out all human-oriented antibiotics from its chickens by October 2017.
As American consumers demand higher-quality and more "conscious" food choices, restaurants have no choice but to improve their offerings. Although this might add small costs to the companies at the initial adoption of better practices, in the long run it will pay off.
Restaurant Brands, which has also switched to 100% cage-free eggs, is smart to make the move toward better chicken.
Other fast food companies, such as KFC, a Yum Brands's chain, is the country's second most popular chicken restaurant, behind Chick-fil-A. Yet it has not removed antibiotics from its products. The company has said that it is currently reviewing its position on this matter.
Although investing in a chicken chain with responsible practices may be a good play for the long run, the restaurant industry is not without risk. We are in the beginning of a "restaurant recession," with the potential for the sector to take sizable losses. If you are allergic to risk, you may want to remain on the sidelines now.
---
Restaurant Brands is still a decent long-term play. But what if I told you I know a way you can see a $67,548 per year - or more - in profitable trades just by following this simple step-by-step process? The trader who is sharing this secret has been right more than 8 out of 10 times, turning $5,000 into more than $5 million for himself. Click here to see how easy it is to follow his lead and collect thousands of dollars in "Free Money" every month.
The author is an independent contributor who at the time of publication owned none of the stocks mentioned.