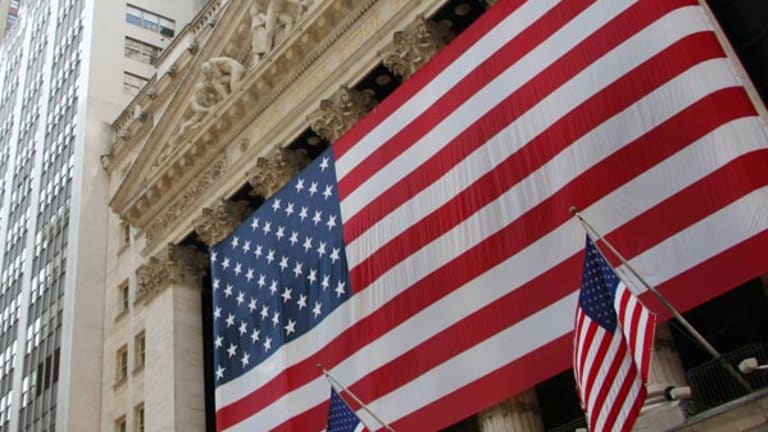 Research In Motion, Toyota Prius: Hot Trends
Popular searches on the Internet Tuesday include Research In Motion on news the company is branching out into security software for Apple iOS and Android devices.
NEW YORK (
) -- Popular searches on the Internet include
Research In Motion
(RIMM)
on news the company is branching out into security software for
Apple
(AAPL) - Get Report
iOS and Android devices.
The BlackBerry maker announced Mobile Fusion, which is intended to bring together its BlackBerry Enterprise Server technology and mobile device management system. It will offer features including remote configuration, security management and protection of lost or stolen devices to users of Blackberry phones, PlayBook tablets, Android devices, iPhones or iPads.
RIM said the software should be available in late March 2012.
Toyota Prius is another hot topic.
Toyota
(TM) - Get Report
is now taking orders for the first plug-in hybrid car, the Prius PHV.
The company said the PHV should be especially attractive to consumers worried about running out of power on the road, as that can be a concern with electric cars. When a plug-in runs out of power, it defaults to becoming a hybrid. The car has a new lithium-ion battery that can be charged from a household electrical outlet, and also recharges itself while driving, as gasoline-electric hybrids do.
The starting price of the car will be $32,000 in the U.S. with green vehicle subsidies. Toyota estimates Prius Plug-in sales of 60,000 a year, with 35,000 to 40,000 of those sales coming from Japan, where the company is the leading automaker.
Robert Wayne is trending as the man who, along with Steve Jobs and Steve Wozniak, established Apple Computer Co. and signed a document that is expected to make waves at Sotheby's.
The three men signed a document on April 1, 1976, that formally established Apple. That contract is hitting Sotheby's on Dec. 13 for its books and manuscripts sale and is estimated to bring in $100,000 to $150,000.
Wayne originally owned the contract, before it ended up in the hands of a manuscript dealer and eventually the consigner. The contract was amended on April 12 after he withdrew as partner, relinquishing his 10% ownership of the company and receiving $800 in return. He later received an additional $1,500.
Based on Apple's market capitalization today, Wayne's 10% stake would be valued at almost $35 billion, according to
Bloomberg
.
The chatter on Main Street (a.k.a. Google, Yahoo! and other search sites) is always of interest to investors on Wall Street. Thus, each day, TheStreet compiles the stories that are trending on the Web, and highlights the news that could make stocks move.
-- Written by Brittany Umar
.
Brittany joined TheStreet.com TV in November 2006 after completing a degree in Journalism and Media Studies at Rutgers College. Previously, Brittany interned at the local ABC affiliate in New York City WABC-TV 7 where she helped research and produce On Your Side, a popular consumer advocacy segment.