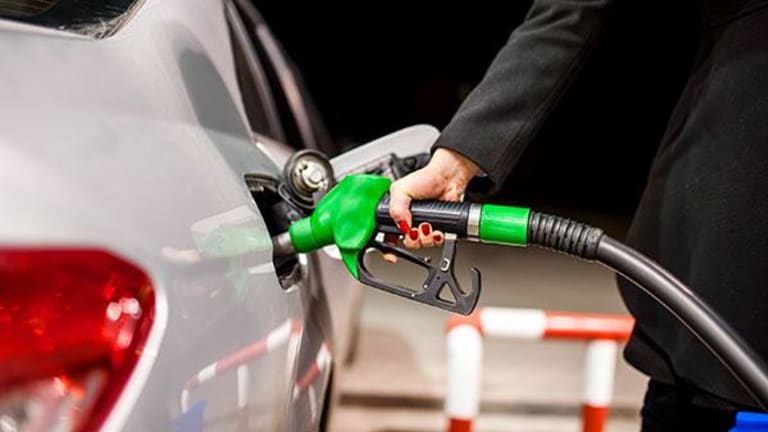 Repsol Slides Despite Meeting Second-Quarter Expectations
Increased output and cost cutting compensated for a decline in downstream earnings due to refinery outages and pressure on refining margins.
Spanish oil giant Repsol (REPYY) said second-quarter profit fell to €205 million ($227.2 million), down 30% on a year earlier, while adjusted net income came in at €345 million, up 10% and inline with analyst expectations.
Madrid-based Repsol blamed the fall in profit on workforce restructuring costs, which outweighed net gains from the sale of assets in the U.K., Peru and Spain.
"In an environment of depressed crude oil and gas prices, the efficiency and savings measures implemented by Repsol have led to positive results for all business units," the company said.
Repsol shares fell to €11.39, down €0.26 or 2.2% on their Wednesday close.
The results "were in line at the adjusted net income level, with [exploration and production] making a small profit for the quarter and downstream business remaining relatively resilient," Goldman Sachs noted. Goldman has a 12-month price target of €10.80 per Repsol share.
Repsol, like its rivals, has been cutting costs to cushion the blow of a two-year slump in oil prices and said that it had secured 50% of a target €1.2 billion of savings by the end of the quarter.
Upstream adjusted net income for the quarter was €46 million, up €94 million on the same period last year, mainly due to lower exploration expenses and higher volumes. Adjusted net income removes gains and losses in the value of inventory and other one-off items.
Repsol pumped 697,000 barrels of oil equivalent over the quarter, up from 525,000 in the second quarter of 2015, boosted by the inclusion of production from the recently acquired operations of Talisman. Repsol is being sued for $5.5 billion by China's Sinopec for losses relating to its investment in Talsiman's U.K. North Sea operations.
Repsol realized an average price of $40.1 a barrel for its oil over the period, up from $30.3 in the preceding quarter and down from $55.7 in the second quarter of 2015. Cuts to exploration activity at the Upstream unit had reduced operating expense by €144 million quarter-on-quarter.
The Spanish group's downstream activities posted adjusted income of €378 million, down 13.9% on year earlier and 32% on the previous quarter.
"In refining, lower utilization rates and lower refining margins...reduced operating income by $224 million," said Repsol. The company temporarily closed to refineries in Spain for planned maintenance work during the quarter.