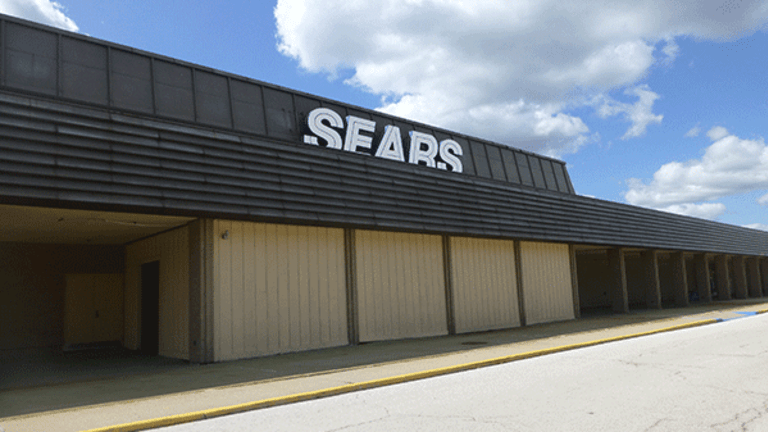 Publish date:
Sears Voices 'Substantial' Worry Over Staying a 'Going Concern'
This lingo should concern all Sears shareholders.
This lingo should concern all Sears shareholders.
If you haven't done so already, now you can really worry about the future of Sears Holdings Corp. (SHLD) .
The retailer, battling years of plunging sales, profits and cash flow, voiced concern about its ability to continue as a going concern in its annual report filed Tuesday evening. 
Per Sears 2016 Annual Report:
"Our historical operating results indicate substantial doubt exists related to the Company's ability to continue as a going concern. We believe that the actions discussed above are probable of occurring and mitigating the substantial doubt raised by our historical operating results and satisfying our estimated liquidity needs 12 months from the issuance of the financial statements. However, we cannot predict, with certainty, the outcome of our actions to generate liquidity, including the availability of additional debt financing, or whether such actions would generate the expected liquidity as currently planned. In addition, the PPPFA, contains certain limitations on our ability to sell assets, which could impact our ability to complete asset sale transactions or our ability to use proceeds from those transactions to fund our operations. Therefore, the planned actions take into account the applicable restrictions under the PPPFA.
Per Sears 2015 Annual Report:
"Presentation of Financial Statements - Going Concern
"In August 2014, the FASB issued an accounting standards update, which requires management to assess whether there are conditions or events, considered in the aggregate, that raise substantial doubt about the entity's ability to continue as a going concern within one year after the financial statements are issued. If substantial doubt exists, additional disclosures are required. This update will be effective for the Company in the first quarter of 2017. The adoption of the new standard is not expected to have a material impact on the Company's consolidated financial position, results of operations, cash flows or disclosures."
A Sears spokesman did not return a request for comment.