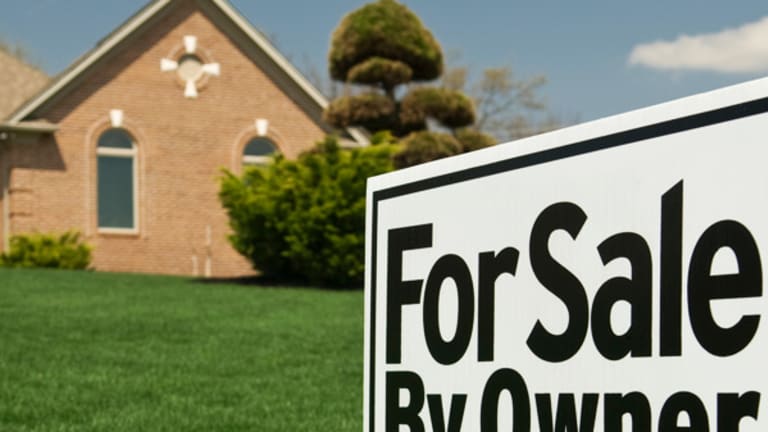 Publish date:
REITs Strong in Equity Office Deal's Wake
A big amount of funds will flow into the sector, and Vornado might hunt for another target.
A big amount of funds will flow into the sector, and Vornado might hunt for another target.
Several real estate industry watchers are scratching their heads on the lofty valuation of the
Equity Office Properties
( EOP) buyout by the Blackstone Group. But just because there are valuation concerns, it's not time to become bearish on real estate investment trusts.
The huge flow of institutional capital into the space will dictate the group's performance for the rest of the year.
"In the short run, it is impossible to be bearish," says Mike Kirby, director of research with Green Street Advisors, an independent REIT research shop.
Blackstone's purchase of Equity Office, which shareholders approved Wednesday, is valued at $34.5 billion including debt. The deal, set to close this week, will be the largest real estate transaction ever.
Kirby remains concerned about valuations among REITs, particularly the office stocks. He calculates that the initial yield on the Equity Office purchase by Blackstone is 4.4% after deductions for capital expenditures.
Blackstone plans to flip a portion of the properties. On Wednesday, press reports said the company has struck a deal to sell $7 billion of Equity Office's New York City properties to Macklowe Properties, a large privately held New York City office owner.
For the properties Blackstone keeps, the firm is betting that the returns can be boosted over time. However, it won't be easy for the fund to turn those low initial yields into a long-term 7% internal rate of return, which is considered a more acceptable yield, Kirby says.
In fact, several scenarios must hold, he explains. Rent growth must remain robust in the sector. Cap rates, or initial rates of return, must stay lower than they have historically been. Corporate bond rates need to remain low.
"You need a lot of things to go right," Kirby says.
Of course, even if valuations are being stretched, the huge amount of institutional money flowing into the REIT sector will only help support those valuations and possibly drive them down. That's why Kirby says it is difficult to be bearish on the sector.
Blackstone currently is raising money for a $10 billion fund that would buy real estate, according to trade publication
Real Estate Alert
. It would be the largest such fund ever. Morgan Stanley, meanwhile, is in the midst of raising an $8 billion international real estate fund.
With regards to commercial real estate pricing in general and REIT stock prices, all that institutional money "just has to put something of a floor on pricing for the foreseeable future," Kirby says.
Meanwhile, some are now speculating if Equity Office's spurned suitor,
Vornado Realty Trust
(VNO) - Get Report
, is ready to go after a new target. The REIT had $2 billion of cash on its balance sheet at the end of January, according to a recent company presentation.
Nonetheless, "it's misleading to think that they have to do a deal," says Dean Frankel, portfolio manager with Urdang Securities Management, which owns Vornado stock.
One reason why is that a good chunk of that cash came from a recent $1 billion convertible note offering at a low 3.63% yield. Those funds can sit in a cash account and earn Vornado money.
The bid for Equity Office marked a departure for Vornado because it was the first pure public real estate company that Vornado went after.
Vornado's strategy has been "to go after strange deals with a lot of hair on them to get that extra return," Frankel says. "They're smart and love the complicated deal."
The company's management team is known for not overpaying for assets and typically makes off-the-radar deals, like its investment in a consortium that purchased toy store chain Toys R Us.
"The next deal could just as easily be a Toys R Us-like deal -- picking off a retailer to make a play on its real estate -- as it could be a REIT M&A deal," Kirby says.
Among REITs, several are natural targets. Vornado's office portfolio is centered in New York City and Washington D.C. Equity Office offered Vornado an entry to Southern California, the San Francisco Bay Area and Boston.
Maguire Properties
(MPG)
, which owns a portfolio of downtown Los Angeles and Southern California office properties, could be a target. The REIT has been shopping itself over the past year, but several issues have stalled a sale of the company.
One problem is price. It was hard for bidders to offer a premium to buy the company when the stock was at $41. Now shares are trading around $44.20.
Another issue is that CEO Robert Maguire is a quirky owner who is hard to deal with, sources say. As well, a source close to the bidding process over the past year says several bidders complained that the fundamentals of the downtown Los Angeles office market are just not quite good enough yet for a deal to work.
If the REIT market undergoes a correction anytime soon, a hostile bid for Maguire could very well take place, Kirby says.
Douglas Emmett
(DEI) - Get Report
, another pure-play Southern California owner, is also a natural target -- but the company is well run, so Vornado couldn't simply turn around assets like it could with Equity Office, whose properties were poorly run.
In this heated market,
SL Green
(SLG) - Get Report
and
Boston Properties
(BXP) - Get Report
are also conceivable acquisition targets for Vornado, sources say.