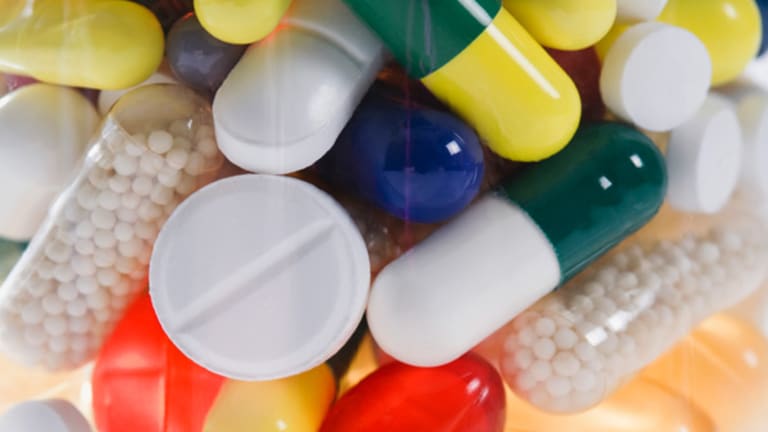 Regeneron Cites Positive Data
It gets results from a study of investigational drug Interleukin-1 Trap.
Regeneron Pharmaceuticals (REGN) - Get Report said a Phase 3 clinical program on a drug designed to fight an autoinflammatory condition returned positive data.
The Tarrytown, N.Y., company said the program was designed to provide two separate demonstrations of efficacy for the investigational drug Interleukin-1 Trap within a single group of patients suffering from a rare chronic disease known as CAPS, for CIAS1-related autoinflammatory periodic syndromes.
Regeneron said it plans to file a Biologics License Application with the U.S. Food and Drug Administration in the second quarter of 2007, following completion of a 24-week open-label extension phase. The FDA has granted Orphan Drug status and Fast Track designation to the IL-1 Trap program for the treatment of CAPS.
Preliminary analysis of the safety data from both studies indicated that there were no drug-related serious adverse events. Injection site reactions and upper respiratory tract infections, all mild to moderate in nature, occurred more frequently in patients while on IL-1 Trap than on placebo. In these studies, the IL-1 Trap appeared to be well tolerated; 46 of 47 randomized patients completed the Part A study, and 44 of 45 randomized patients completed the Part B study. The 24-week open-label extension phase is ongoing.
"Many of my CAPS patients who participated in the trial described dramatic responses to this investigational therapy," said Hal Hoffman, M.D., Associate Professor of Pediatrics and Medicine, Division of Rheumatology, Allergy, and Immunology at the University of California at San Diego School of Medicine, who with his colleagues discovered the CIAS1 gene and its causal relationship to CAPS. "Since the onset of the syndrome is at birth, these individuals experienced for the first time a life without suffering from this serious disease."
Shares were halted late Monday.