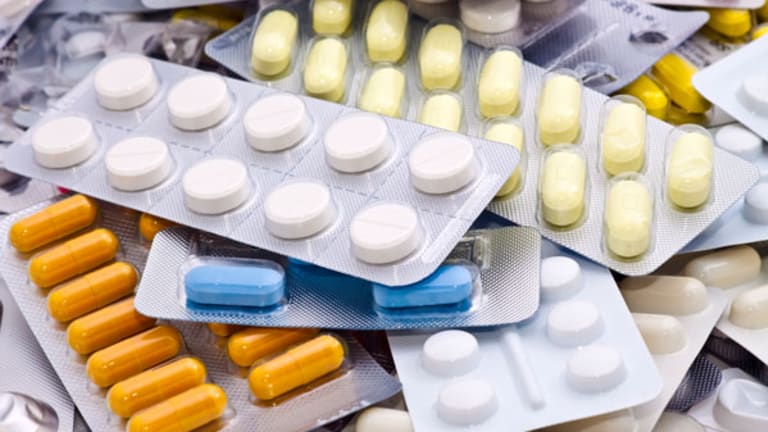 Refuting Star Scientific's Refutation
Star Scientific still has questions to answer about anatabine.
BOSTON (
) --
Star Scientific
(STSI)
confirmed Monday that Johns Hopkins Medical School has no ongoing relationship or involvement with anatabine and the human thyroiditis study. Star graciously
from last week.
I'm happy to see Star come clean on the controversy. For its next step, the company should write a letter (or three) to Internet stock promoters Dr. John Faessel, Patrick Cox and Gilford Securities analyst Otis Bradley. All three men continue to mislead their followers and clients about the non-existent Star-Johns Hopkins relationship. Or, is Star only perturbed when someone writes critically about anatabine?
And while Star is coming clean, let's clear up the ongoing confusion regarding Dr. Paul Ladenson and his involvement in the anatabine thyroiditis trial. We know Johns Hopkins didn't participate so what role did Ladenson play, exactly? How much is Star paying him to consult? Who wrote Ladenson's statement describing the anatabine study that was included in Star's Jan. 7 press release? If Ladenson actually spoke those words, did he knowingly violate Johns Hopkins academic guidelines? Or, did Star attribute its own conclusions about the study to Ladenson without his permission?
By the way, Ladenson was conspicuously absent from Star's "refutation" press release Monday. If he's leading a big research effort involving anatabine from his perch at Johns Hopkins, then let's hear from him.
When it comes to the actual results from the anatabine thyroiditis study, excuse me for being circumspect given Star's refusal to present actual data. Star still hasn't explained the
it took on results from last year's anatabine c-reactive protein (CRP) study. Are we ever going to see data from any study of anatabine in humans published in an academic journal or presented at a peer-reviewed medical meeting? Or, are these breathlessly positive press releases from Star -- all claiming anatabine treats a multitude of diseases -- just a marketing ploy seeking to convince the next fool to throw away $99 on a bottle of anatabine?
And yes, only a fool would believe that a non-FDA approved nutritional supplement sold over the counter and through online ads could effectively treat diseases as serious as Alzheimer's, multiple sclerosis or traumatic brain injury.
Notice I didn't mention inflammation, which contrary to Star Scientific's insistence, isn't a disease.
In my opinion, Star is peddling modern-day snake oil, but the company isn't stupid. Its marketing department and the stock promoters who tout Star cleverly link anatabine, a compound found in nicotine, to real medical research investigating the role of nicotinic receptors in the brain.
What Star and its promoters neglect to mention, however, is that medicinal chemists spend considerable time and brainpower creating drugs potent enough to activate nicotinic receptors. This is work done by actual drug companies --
Pfizer
(PFE) - Get Pfizer Inc. Report
,
Targacept
(TRGT)
,
Envivo Pharmaceuticals
,
Novartis
(NVS) - Get Novartis AG Report
. So far, the research has led to more failures and setbacks than medical breakthroughs.
The notion that Star Scientific has cracked the code with a nutritional supplement like anatabine is ludicrous. It also explains why Star talks more today about anatabine's alleged effect on inflammation and NF-KB inhibition. Piggybacking on a disappointing line of real medical research doesn't help generate anatabine sales at the local GNC store. Actually, nothing Star does helps the top line, judging by the $4.5 million in revenue and an operating loss of $19.8 million posted by the company through three quarters of 2012. Meantime, Star Scientific's market cap exceeds $300 million.
Talk about false and misleading...
-- Reported by Adam Feuerstein in Boston.
Adam Feuerstein writes regularly for TheStreet. In keeping with company editorial policy, he doesn't own or short individual stocks, although he owns stock in TheStreet. He also doesn't invest in hedge funds or other private investment partnerships. Feuerstein appreciates your feedback;
to send him an email.