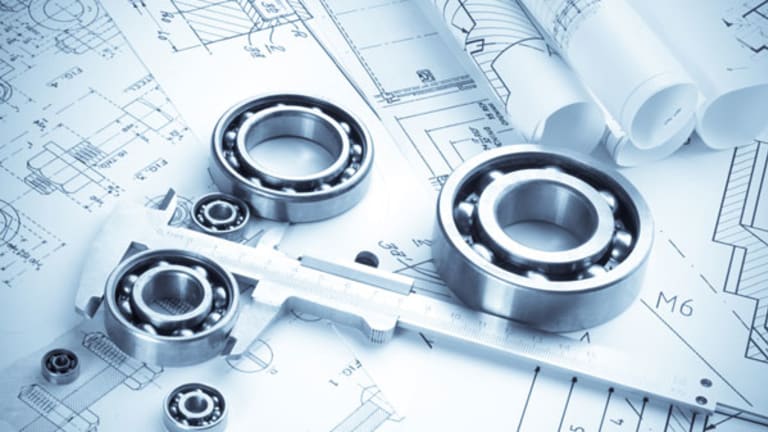 Reduced Airline Capacity? Just More to Love
United, US Airways and Southwest are all big holdings at investment firm Manning Napier.
CHARLOTTE, N.C. (
) -- A Rochester, N.Y., investment firm, the third-largest shareholder of
US Airways
(LCC)
, says it has been accumulating shares because it likes industries that are reducing capacity.
While industries such as oil rig manufacturing and truck manufacturing have already completed capacity reductions, the airline industry is still working on it, says Rob Pickels, industrials analyst at
Manning Napier
.
United, US Airways and Southwest are all big holdings at investment firm Manning Napier.
The firm, which manages $42 billion in assets as of Oct. 1, holds 5.2 % of US Airways stock, or about 8.4 million shares, according to a recent Securities and Exchange Commission filing. That makes it No. 3 behind
Fidelity
, which holds nearly 13%, and
Appaloosa Management
, which holds nearly 6%.
US Airways shares are up 63% this year, after falling 49% in 2011. Manning Napier began accumulating shares in the first half of 2011. Told that he looks smart today, Pickels responded: "I didn't look very smart last year." But overall, Manning Napier has a gain on US Airways, he said.
In fact, the firm also holds
United
(UAL) - Get Report
and
Southwest
(LUV) - Get Report
. While the value of its investments in the two larger carriers is the same as or more than the value of its US Airways' shares, the two carriers' higher market capitalization means Manning Napier has not exceeded 5% ownership.
Manning Napier has three investment themes. One is to acquire shares in industries that are reducing capacity and in companies that will be survivors. "Capacity reductions are giving airlines pricing power that is surprising to a lot of people right now," Pickels said. US Airways paid roughly the same price for fuel in 2008 as it did in 2011, but lost about $800 million in 2008 and made $111 million, excluding items, last year, as a result of improved pricing, he noted.
Secondly, the firm likes companies and industries that have restructured, which US Airways and the airline industry have done through a series of bankruptcies and mergers since the middle of the last decade. (US Airways, like most other carriers, tried both.) A third investment theme involves growth strategies and does not apply in the case of the airline industry.
At the moment, US Airways is in the middle of merger speculation gripping the industry as a result of the
AMR
(AAMR.PQ)
bankruptcy. US Airways said it has retained advisers to study whether it could hook up with American, and media reports say
Delta
(DAL) - Get Report
is considering an acquisition of US Airways. Pickels said he doesn't know how it will come out, but it's all good for investors when an industry or a company restructures to gain efficiencies.
Once it began accumulating shares in airlines, Manning Napier had to wait for investors to catch up with its logic. The perception a year ago was "that you can't make money in airlines
because when fuel goes up they won't do well, and when fuel goes down, there's a recession, and they won't do well," Pickels said. "But we looked at it and said that the industry restructuring would enable us to do well despite
the prevailing wisdom."
-- Written by Ted Reed in Charlotte, N.C.
>To contact the writer of this article, click here:
Ted Reed
>To follow the writer on Twitter, go to
.
>To contact the writer of this article, click here:
Ted Reed