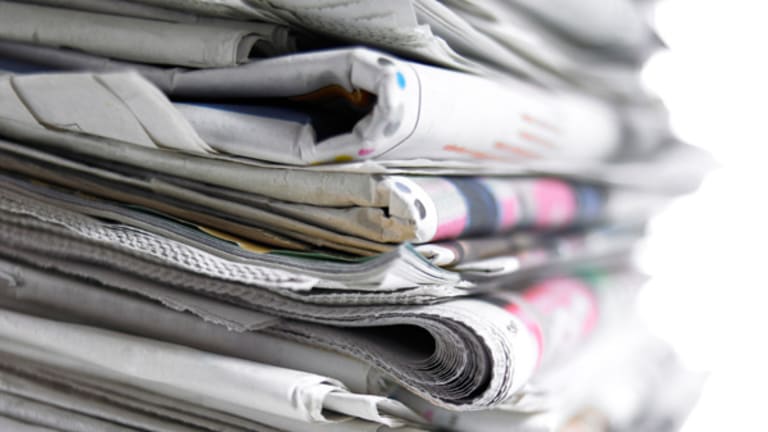 Publish date:
Redbox to Raise Prices Again?
Redbox abandoned Warner Brothers rather than accept a 56-day delay on new releases.
Redbox abandoned Warner Brothers rather than accept a 56-day delay on new releases.
NEW YORK (MainStreet) -- The latest salvo in the struggle between movie studios and movie rental services such as Netflix (NFLX) - Get Report and Redbox was fired earlier this month, when Warner Bros. (TWX) announced that those companies would have to wait 56 days after the release of a DVD before they could start offering it to customers. Previously, the companies had to wait 28 days before they could begin renting those DVDs.
Netflix agreed to the new delay. Redbox did not.
Redbox abandoned Warner Brothers rather than accept a 56-day delay on new releases.
Redbox announced Tuesday that it had allowed its movie acquisition contract with the studio to run out, which means that the company will no longer be able to buy DVDs in bulk from Warner Bros. But that doesn't mean Redbox customers will stop getting new releases from Warner Brothers -- just that the company will have to buy from a retailer or wholesale distributor.
The good news is that those releases will be available the same day they're released on DVD. The bad news is that by going through a middleman, Redbox will no longer get a discounted rate.
>>More Help for Homeowners: HARP 2.0
So if Redbox is paying a higher price to buy DVDs, does that mean they will be passing that cost along to you?
"I actually think there's a chance that not much changes,"
Janney Capital Markets
analyst Tony Wible says. "Netflix agreed to the new terms, so by Redbox not agreeing to the delay, they have a chance to grab market share. Two months' advance is a decent window, and they may be willing to take volume over price."
While Netflix is agreeing to double the amount of time it makes its customers wait for new DVDs, Redbox is doing away with those delays altogether. If that allows them to steal enough customers from Netflix and cable video-on-demand services, it may not mind turning a smaller profit on each rental. (It's also worth keeping in mind that Redbox just raised its prices by 20 cents in October, and may be wary of imposing another price hike on customers so soon.)
But even if Redbox does wind up hiking its prices slightly, it's unlikely it will make a big difference in sales.
"The demographic they go after, that's not going to make it or break it," says Shahid Khan, a former media industry consultant and now chairman of
Mediamorph
, a cloud computing software firm. "Most of the time it's an impulse buy." Khan says that if prices go too high, though, customers may prefer to just stay home and spend the $5 or so it costs to rent a new movie through video-on-demand.
Redbox did not confirm or deny that the termination of the Warner Brothers deal would bring any price hike; when reached for comment, a Redbox representative would say only that the company "has not disclosed the impact of obtaining content through alternate means."
Regardless of what happens with prices, the contrasting decisions are a good indicator of the diverging directions of the two services. While Redbox is doubling down on physical discs and branding itself as a go-to destination for new releases, Netflix is progressing toward all-digital distribution and de-emphasizing new releases.
"Netflix is saying they're not going to be promoting their DVD business, and they're also going to get hit with issues with the postal service," Wible says. "Netflix is trading off a lucrative business today to be able to hopefully hold onto something with more lasting power."
>To submit a news tip, email:
.
Follow
TheStreet
on
and become a fan on