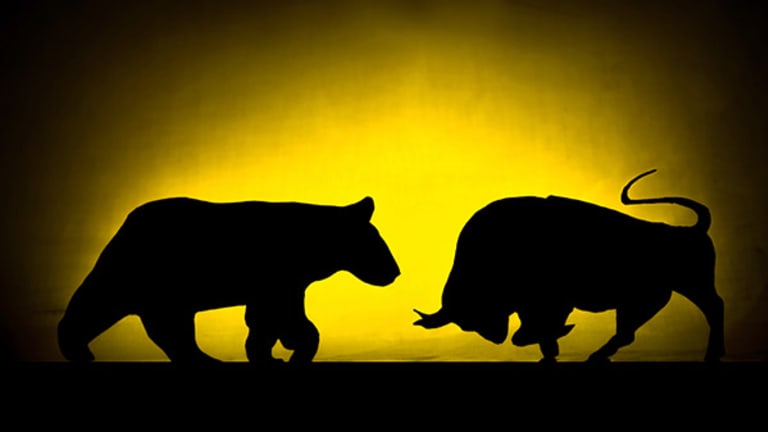 Record High U.S. Margin Debt Provides a Global Stock Market Warning
Negative technical divergences continue among the nine global averages that best measure the extent of the post-election stock market rally around the world.
The global stock market rally remains in place for three of the five major U.S. averages, and two of the four major global averages that I track. Most have negative divergences in technical momentum, just as NYSE Margin Debt sets an all-time high in March.
The Dow Jones Industrial Average I:DJI , the S&P 500undefined , Dow Transports and Russell 2000 set their all-time intraday highs of 21,169.11, 2,400.98, 5,911.79, 9,639.33 and 1,414.82, respectively, on March 1. On the "Ides of March," the Federal Reserve raised the federal funds rate to 0.75% to 1.00%, but the only new all-time intraday high since then was the Nasdaq CompositeI:IXIC , which traded as high as 5,928.06 on March 21.
Overseas, India's Nifty 50 was the only one of the four averages I follow that set an all-time intraday, of 9,218.40 on March 17. The other three overseas averages are below all-time or multiyear intraday highs that were set between April and June 2015, soon to be two years ago on June 24. The Nikkei 225 remains well below its June 24, 2015, high of 20,952.71. The Shanghai Composite remains deep in bear market territory below its June 12, 2015, high of 5,178.19. The German DAX is shy of its all-time intraday high of 12,390.75 set on April 10, 2015, but set a multiyear intraday high of 12,258.37 on March 30.
This article is commentary by an independent contributor. At the time of publication, the author held no positions in the stocks mentioned.