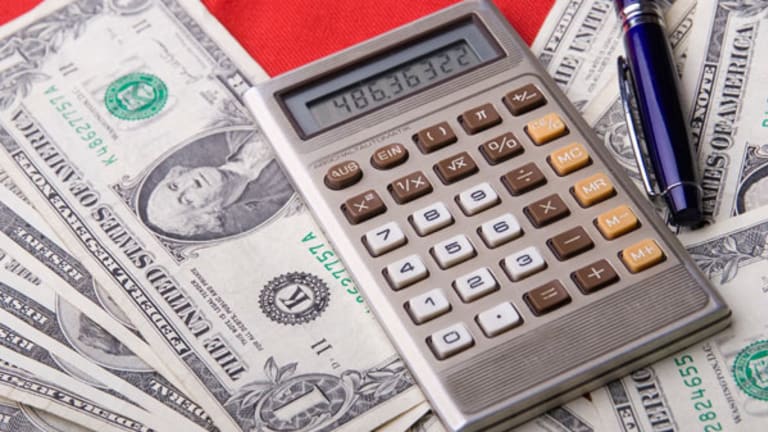 Real Estate From a Hedge Fund's View
Manager Carl Tash is still bearish on the subprime market and says a Fed cut could hurt stocks.
Manager Carl Tash is still bearish on the subprime market and says a Fed cut could hurt stocks.
To gain insight into the latest real estate investments, it's always good to check in with Carl Tash.
Tash is the portfolio manager of Cliffwood Partners, a long/short real estate securities hedge fund he founded in 1994. Cliffwood is considered the first hedge fund to be solely dedicated to real estate.
Prior to creating Cliffwood, Tash worked for 12 years in the acquisitions department at commercial real estate owner JMB Realty.
TheStreet.com
recently spoke with Tash, who shared some insight on his recent trip to the gambling hotspot of Macau, China. He also talked about the problems in the subprime mortgage market and predicted that if the
Federal Reserve
cuts interest rates, it would only create a dangerous stock market bubble.
Checking Out China
Macau, near Hong Kong, is the only area of China in which casino gambling is legal. The region is projected to surpass Las Vegas as the world's largest gaming market. Cliffwood Partners doesn't currently invest in casino companies, but Tash traveled to Macau recently to see firsthand what
Taubman Centers
(TCO) - Get Report
, the fund's largest holding, is building in the region.
Taubman is developing the retail component of Macau Studio City, a gaming resort property on the Cotai Strip, not far from where
Las Vegas Sands
(LVS) - Get Report
will open its Venetian Macau resort in July. Taubman will hold a minority interest in the retail site.
Tash likes the Cotai Strip for the long run, but believes results will be disappointing for hotel owners this year as the area absorbs the large 3,000-room Venetian project and the additional 5,000 rooms opening around that project.
"There is not enough infrastructure yet to handle all this growth," Tash says.
The major problem right now is that the ferry line that will deliver passengers to the Cotai Strip on the southern part of the island hasn't yet been built, and may not be completed for another year. Currently, ferry passengers must arrive on the northern part of the island, which is older and more decrepit, then travel by cars and buses to Cotai.
"Two years from now, it will be phenomenal," Tash says.
Tash also is skeptical about
CBL & Associates'
(CBL) - Get Report
recent investment in mainland China. The mall real estate investment trust announced earlier this month that it is partnering with Bain Capital to invest in Jinsheng Group, a Chinese mall operator and developer.
"It's a very tough business to make money
in
right now," Tash says. "It has yet to be proven how you really make money off the consumer in mainland China."
Historically, Chinese residents have done much of their shopping in Hong Kong because of high sales taxes in mainland China.
Aside from the tax issue, the retail properties are unsophisticated, Tash says. "I'm not sure CBL will have a satisfying experience," he adds.
Much of China's retail real estate comes in the form of commercial condos, where developers build properties and sell off the individual stores to operators. From a short-term profit standpoint, this is healthy. But for CBL, the question remains how it will find ongoing returns in Chinese retail properties.
'Alt-A's Spell Trouble
Tash was negative on the subprime lenders when
TheStreet.com
wrote a story about the sector in November highlighting the
bullish sentiment on
New Century
(NEW) - Get Report
and
Accredited Home Lenders
( LEND).
Since then, both of these lenders have reported large quarterly losses as homeowners miss payments on their loans. On Wednesday, smaller lender
NovaStar Financial
( NFI) plunged after reporting its own unexpected loss and giving a dour outlook.
The subprime meltdown doesn't surprise Tash, who expects that the "Alt-A" market will be the next shoe to fall. Alt-A consists of option adjustable-rate mortgages, negative amortization loans and other crafty loans given to homebuyers with supposedly better credit.
Subprime loans made up about 15% of new loans in recent years, while Alt-A represents about 5%.
"Everyone says these problems are contained in subprime. If you think about it logically, what is the difference
between subprime and Alt-A? Some arbitrary difference in FICO scores," Tash says.
"Because there is the appearance of higher FICO scores, the underwriting (in Alt-A) was much sloppier," he adds. "The type of loans in that market was more aggressive."
He believes, therefore, that problems are going to be just as bad for the Alt-A lenders as they have been in subprime.
Much of the Alt-A loans were originated by California and Florida thrifts. Among public companies,
FirstFed Financial
( FED) has large exposure.
Fed Cuts May Hurt
The weakness in the subprime market and housing in general has led many pundits to believe the Fed will cut rates later this year to boost the economy.
Tash, however, believes that a cut won't help subprime and will only create a disaster for the stock market.
"I want someone to prove to me when the Fed has cut rates, when has that ever gone to the problem it is trying to solve?" Task says. "It just creates a problem somewhere else."
Case in point, he says, is the technology stock bubble. Cutting rates after the tech bust then only fueled the housing bubble.
"Liquidity never goes to what is not working. It goes to what is working. You can't force lenders to make loans, because subprime is not working," Tash says.
The scene would be reminiscent of Japan circa 1989, he says. Japanese real estate and stock market prices had a final run higher in 1989 before crashing hard late in the year.
Since 1987, when the bubbles began forming, the Bank of Japan had been eyeing raising interest rates to slow down asset price growth. The bank's delay in raising rates created one last stock market run.
The central bank finally raised rates in 1989, and stocks and housing crashed later that year. The stock market plummeted by 35% from the end of 1989 to mid-1990.
If the Fed tries to cut rates in the U.S. this year, "there will be a final stock market blowoff," Tash says. A blowoff is considered the last great run of a bull market, when investors throw rationality to the wind and think asset prices can go higher forever.
The problem with blowoffs, however, is that they turn to busts, just like in Japan. And small investors are often the last people in for the party who get hurt the most.