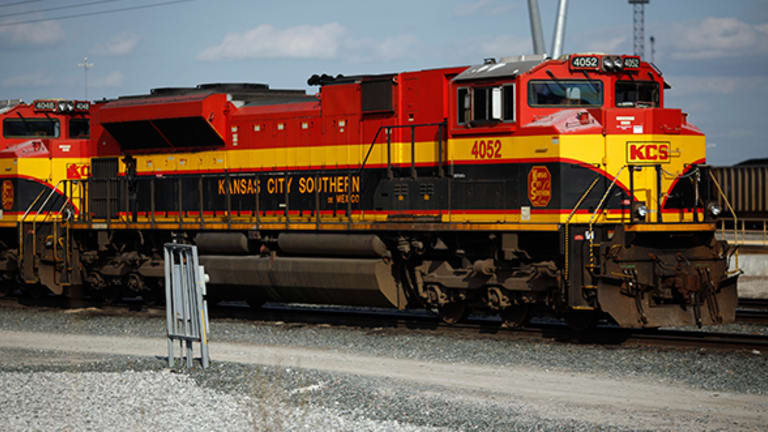 Railroads Are Running Strong
While the Transportation Index is lagging the major averages this month, the railroad sector will finish the week at new 52-week highs.
Both Kansas City Southern and Norfolk Southern are top five gainers in the S&P 500 today. Each of these railroad stocks are trading at fresh May highs as the week comes to an end. For its part, KSU is up just shy of 3% as it extends the gain off last week's low to 7.5% and is set up well for more upside.
This powerful move in the railroad sector has driven the TC 2000 railroad index (MG777), which includes 17 stocks, to all-time highs. Quite a divergence from the lagging Dow Jones Transport index which is still working on a second straight lower monthly high. A major driver in the railroad index of late has been the strong performance of KSU and NSC.
In the near term, investors should maintain a very positive view of KSU. The stock is set up for for more upside and should be considered a buy on weakness. KSU will need a healthy pullback soon but it may not develop until major resistance near $100.00 is reached. The stock's all-time high, set back in August of last year, rests just above this area while the 40-week moving average is just below. If the stock consolidates before this key zone is tested a low-risk entry opportunity will develop. Following this week's move, KSU now has a very solid support zone in place between $93.00 and $91.00.
Long NSC