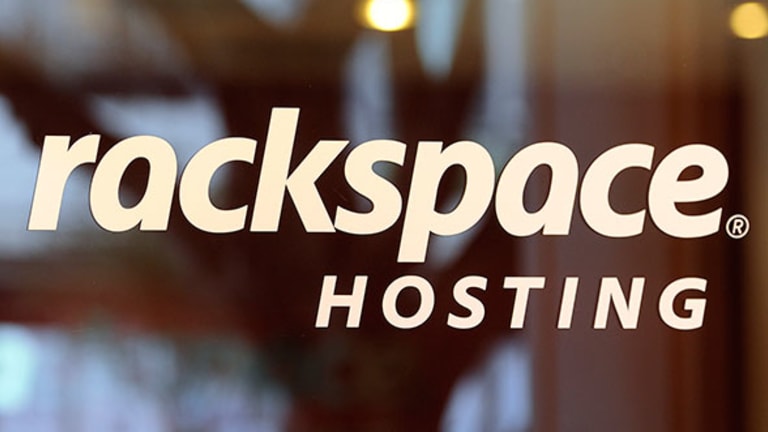 Apollo's Rackspace Deal Shines Light on This Potential Cloud Target
The cloud and IT services provider agrees to be acquired and taken private by Apollo Global for $4.3 billion.
Rackspace Hosting (RAX) has finally found a buyer after years of volatility and deal speculation.
San Antonio, Texas-based Rackspace announced Friday that it has agreed to be acquired by private equity firm Apollo Global Management for about $4.3 billion, or $32 per share, in cash. The purchase price also includes the assumption of $43 million in cash.
Shares of the managed cloud and IT services provider went up about 4% Friday midday to $31.48 a piece.
Apollo's takeout of Rackspace underscores the increasing role of private equity in the cloud services sector. While strategics largely dictated the M&A market for managed services in 2015, sponsors that sat on the sidelines have been flexing their deal muscles this year.
Still, there's more M&A to unfold in the sector, according to Tigress Financial Partners LLC chief investment officer Ivan Feinseth who pointed to Akamai Technologies (AKAM) as among the next players to receive the spotlight. Shares of Akamai Technologies were up about 2.3% Friday morning to $55.80 a piece.
Akamai is a cloud computing and content delivery services provider
For Rackspace, the transaction with Apollo has been a long time coming.
Despite its strong technology offerings and partnerships with Microsoft (MSFT) and Amazon.com's (AMZN) Amazon Web Services, Rackspace has struggled with growing competition in the cloud hosting market, Feinseth said, adding that the cloud services company will be able to streamline and focus on certain lines of the business under its new backer.
Rackspace retained Morgan Stanley to explore options in 2014 after inbound strategic proposals, but ultimately decided to stay independent. Earlier this summer, Rackspace emerged as the subject of buyout talks once again.
"This transaction is the result of diligent analysis and thoughtful strategic deliberations of our board over many months," said Graham Weston, co-founder and chairman of the Rackspace board, in a statement.
Activist investor Blue Harbour Group has had a stake in Rackspace since 2014. 
"The market wasn't giving Rackspace the respect it deserved or the valuation it deserved," Tigress' Feinseth said via phone. "Apollo is getting a great deal."
As part of the transaction with Apollo, Searchlight Capital Partners will also make a strategic equity investment in Rackspace.