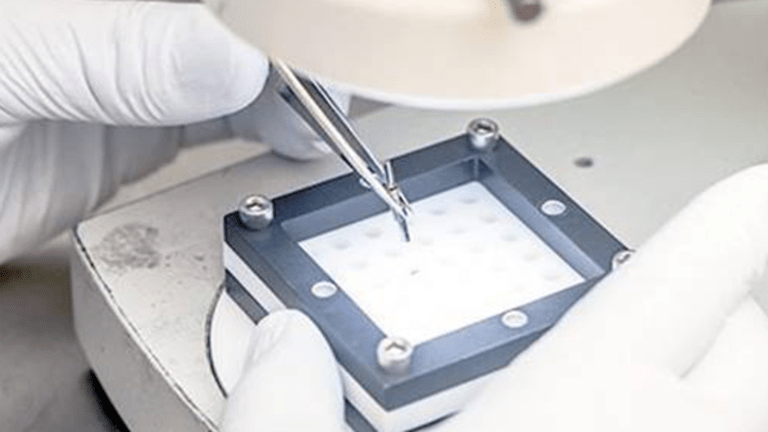 Publish date:
Ra Medical Systems Exec Aims for IPO
The excimer laser maker's president says its technology can reduce arterial plaque to harmless molecules rather than just pushing it around.
The excimer laser maker's president says its technology can reduce arterial plaque to harmless molecules rather than just pushing it around.
Ra Medical Systems Inc. is working to extend a track record of profitability and prepare for an initial public offering early next year.
Jeffrey Kraws, president of Carlsbad, Calif.-based Ra, told The Deal, a sister publication of TheStreet, that the company has had a string of profitable quarters and financed operations without taking debt. Likewise, Ra has not gotten involved in venture capital financing.
Kraws has held analyst positions at Gruntal & Co., First Union Securities and BT Alex Brown & Sons, and he managed competitive analysis in Bristol-Myers-Squibb Co. (BMY)'s treasury department.
The company makes excimer ultraviolet-light laser devices for cardiovascular and dermatology applications. The term 'excimer' derives from exited dimers, which involve noble gas compounds.
The devices rely on lasers that use a 308-nanometer wavelength that is idea for surgical use and that actually has anti-inflammatory properties rather that damaging nearby tissue.
More of What's Trending on TheStreet:
"Unlike products that have a thermal mechanism of action (causing heat), our excimer laser radiates energy without giving off heat," Kraws said. "It directly breaks down molecular bonds, breaking the material down into its constituent components.
"In the case of arterial plaque, laser light breaks the plaque down into lipids, proteins, minerals and water, and these are molecules, not particles, so the molecules are native to the bloodstream."
In contrast, Kraws said traditional arterial plaque removal techniques, can break up plaque into smaller pieces, allowing it to migrate into narrower passageways downstream. Displaced plaque that winds up in the extremities constricts circulation, a problem that leads to about 165,000 amputations annually.
The technology clears all four varieties of plaque, and has demonstrated a 95% success rate with no adverse conditions.
In the area of dermatology, Ra's lasers can treat conditions like vitiligo. Excimer laser treatment is also one of the American Academy of Dermatology's regimens for psoriasis.
Kraws said the company has been profitable almost every quarter for the past 14 years of its 15-year existence, with the exception of a few quarters.
"We have zero debt, a good balance sheet, a sophisticated and dedicated investor base and have not taken on any VC funding," Kraws said.
"We built our company investing our profits in the research for tomorrow and in fact have invested over $70 million dollars in the development of our lasers and catheters."
The company has whittled down a list of about 30 investment banks to less than 10.