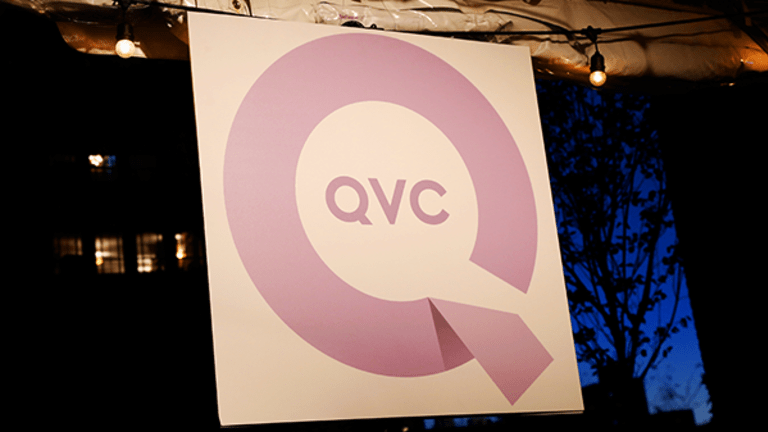 Liberty Interactive (QVCA)  finally scooped up rival home-shopping TV platform HSN Inc. (HSNI)  in a deal announced this morning, but that was the easy part. The combined company still has to figure out a way to compete with the behemoth that is Amazon.com (AMZN) - Get Amazon.com, Inc. Report . 
Englewood, Colo.-based Liberty Interactive, the parent company of shopping channel QVC, already owned 38% of HSNi but is now acquiring the remaining 61.8% of the company for $2.1 billion. Later in 2017, Liberty is planning to spin off the businesses into a separate company called QVC Group, which will include HSNi and Zulily, an online clothing store that Liberty acquired in 2015. 
Company executives said in a conference call announcing the deal on Thursday morning that it should help them better compete in a market that continues to move online. "The increased scale of this combination will allow us to more effectively compete, we think, in a changing and evolving retail and digital environment," said Liberty Interactive CEO Greg Maffei. 
Both companies' sales have declined in recent years due to the rise of online shopping. Thirty-year-old QVC's revenue for the 2016 fourth quarter fell 3.1% year-over-year to $3.13 billion. And forty-year-old HSN saw its revenue fall 4% year-over-year for the 2017 first quarter to $785.4 million.
While retailers partially blamed uncertainty around Brexit and the U.S. election for declining sales in 2016, the main culprit is still U.S. e-commerce giant Amazon, said Budd Margolis, a TV shopping consultant based in London. The company did $135.99 billion in sales last year. 
"Amazon is starting to get its feet in every nook and cranny," he said. Last month, Amazon moved into the supermarket industry with its acquisition of upscale grocer Whole Foods (WFM) and on Thursday morning Amazon announced that it will now sell its own wine on its platform. 
In order to compete with the "Everything Store," Liberty has to stay a step ahead and come up with new ways to deliver high-quality videos on mobile phones that also incorporate social interaction, Margolis said. "They have to think, 'How do we be more interesting than Amazon?'" he said. The company also has to be more entertaining than Netflix (NFLX) - Get Netflix, Inc. (NFLX) Report , which is taking away eyeballs from traditional television where viewers would typically run across QVC or HSN TV shopping ads, he noted. 
QVC is known for its cable television channel that it uses to sell everything from handbags to kitchen appliances. 
The business model of using video to sell products isn't the problem. The transfer of information works better through video than the written word when it comes to selling a product because people can visualize it and see how it works. However, the digital audience is only willing to sit through a two-to-three-minute video max, Margolis said. 
The companies have been working to update their models to work in the digital age. Last month, Facebook engineers visited HSN's Florida office to teach employees about how to sell items using Facebook Live, Tampa Bay Times reported. "We used to be just a live studio for TV, but now we're reaching audiences across so many channels. We have partnerships with Univision, Disney, a second channel called HSN 2, we're growing on mobile," executive vice president of television, content, and programming at HSN Jennifer Cotter told the publication. 
But going forward, the two companies will need to be even more aggressive in using short and direct videos to reach the younger audience on Facebook and Instagram, Margolis said. In retail, it's all about staying a step ahead of what's working because each trend only lasts a few years. Possibilities include partnering with Amazon, or using news pegs to sell products via a short video on Facebook that updates viewers on the score for a big football game and also advertises a team jersey that you can buy, he said. This works well because when people have to sit through a commercial, they often turn to their phones for sports or news updates. 
Margolis said he has two concerns about the deal. 
First, instead of coming up with more creative ideas to reach consumers, QVC may decide to keep its same strategy and just get rid of jobs that are redundant across the two similar companies, he said. "Mergers are not always a win-win situation," he noted. Sometimes mergers result in job losses and not much of a revenue boost to show for it. 
For its part, QVC told TheStreet on Thursday that the companies will see "meaningful synergies through cost reduction and revenue growth opportunities, and have not announced any plans to eliminate jobs. We will pursue integration opportunities where appropriate in a careful, thoughtful manner."
Margolis' second concern is that the new company will have to figure out a way to bring together loyal QVC customers with loyal HSN customers. Shoppers are very loyal to brands because they get accustomed to them over time and learn to trust them. A McDonald's fan (MCD) - Get McDonald's Corporation (MCD) Report will not easily be convinced to eat a burger at Burger King (BKW) for lunch, he noted. "Will shoppers cross over and shop with each other? It's not likely," he said. "At the same time, Amazon is becoming even more trusted and even more powerful." 
QVC told TheStreet that the two companies "will continue to air independent of each other and maintain their distinct brands to keep their customer bases." Together, the two companies will deliver content online, on mobile and on broadcast, according to QVC. 
Shares of Liberty Interactive were down less than 1% to $24.28 in early afternoon trading. The shares are up almost 22% year-to-date. Shares of HSN were soaring 27.3% to $39.85 on Thursday; shares are up 16% year-to-date. 
Don't miss these top stories from TheStreet: