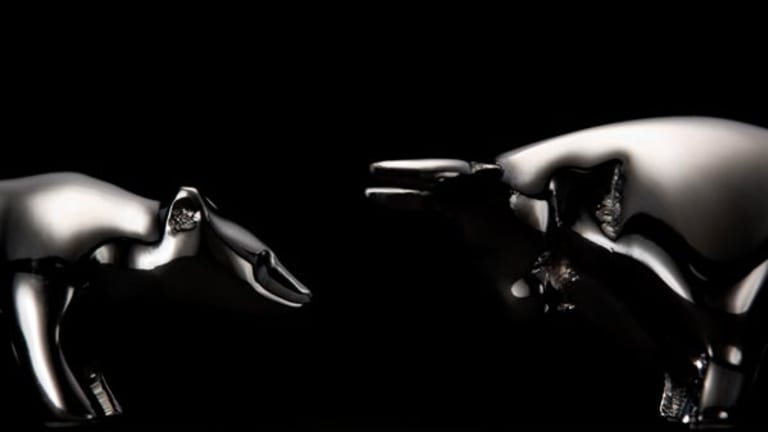 Quanta Services Expands Credit Line
The new $300 million credit facility replaced a $182 million line.
Quanta Services
(PWR) - Get Quanta Services Inc. Report
Thursday announced it had expanded its credit line and completed its cash tender offer.
The specialty contracting services provider amended and restated its five-year credit agreement with a syndicate of lenders led by Bank of America. The new $300 million senior secured revolving credit facility matures in June 2011 and replaces the company's old $182 million credit facility.
The amended credit agreement contains customary financial and other covenants and provides improved flexibility for certain matters including acquisitions, investments, capital expenditures, subordinated indebtedness and debt prepayments.
The Houston-based company also announced the expiration and final results of its cash tender offer on June 13, for any and all of its outstanding 4.0% convertible subordinated notes due 2007.
As of the expiration date of the tender offer, $139.2 million principal amount of the notes, representing about 80.7% of the notes outstanding, had been validly tendered pursuant to the tender offer, all of which the company accepted for payment. Each holder who tendered notes on or before the expiration date will receive $985 in cash for each $1,000 of principal amount of notes tendered, plus accrued and unpaid interest up to, but not including, the date the notes are paid pursuant to the offer, the company said.
Banc of America Securities, Credit Suisse Securities and J.P. Morgan Securities acted as dealer managers in connection with the tender offer.
As a result of amending the credit agreement and the repurchase of the convertible notes, the company expects to record a charge in the second quarter of roughly $3.2 million related to the write-off of deferred financing costs. Partially offsetting this charge will be a gain on early extinguishment of debt of some $1.6 million, net of the tender offer costs.
"These refinancing activities will provide Quanta with increased financial flexibility, lengthened debt maturities and lower borrowing costs. Considering our substantial cash balance, the facility will be initially used for letters of credit totaling $124.4 million, which will be priced at 1.625% of the face amount of the letters of credit versus approximately 3.0% under the previous credit facility," the company said.
The stock was up 63 cents, or 4.3%, to $15.34 in recent trading.
This story was created through a joint venture between TheStreet.com and IRIS.