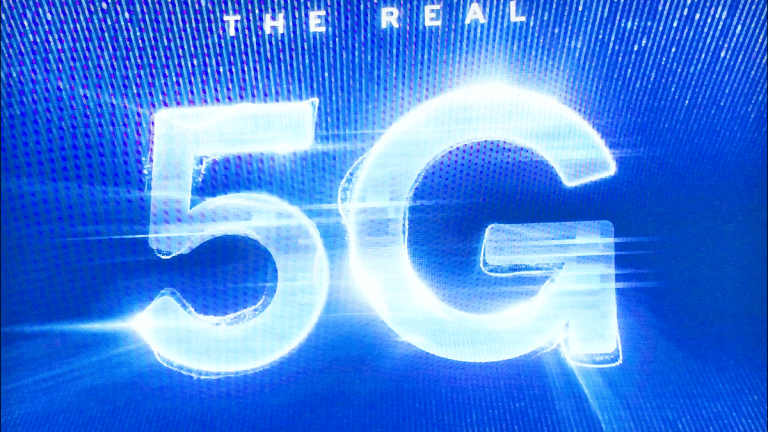 Qualcomm Rises on Analyst Upgrade Amid 5G Optimism
Qualcomm rises after the stock receives an upgrade to buy from neutral and a one-year price-target boost from Mizuho Securities on expected strong 5G growth.
Chipmaker Qualcomm (QCOM) - Get Report gained on Friday after the stock received an upgrade to buy from neutral and a one-year price-target boost by Mizuho Securities on what analysts there anticipate will be strong 5G-dominated growth.
In a research note to clients, Mizuho analyst Vijay Rakesh said the San Diego-based company is "well-positioned" ahead of an expected ramp up in 5G investments, and that 5G growth "should drive a better topline" in 2020 while also boosting margins, average selling prices, and licensing.
"QCOM should start to see stable or increasing 5G royalties as the 5G handset cycle picks up in 2020-21," Rakesh said, adding that risk related to 4G handsets appears to be "in the rear view mirror." He also said he is raising his one-year price target on the stock to $100 from $80. 
Shares of Qualcomm were up 2.71%, or $2.45 a share, at $92.93 in morning trading on Friday. The stock has gained in recent weeks following stronger-than-expected fourth-quarter earnings from Qualcomm and beefed-up revenue guidance amid an uptick in demand for its chips for a growing roster of 5G offerings. 
While not all analysts feel Qualcomm is positioned to benefit from 5G in the short term, TheStreet's Jim Cramer believes the technology's long-term potential is large. In a Real Money Pro column this week, Cramer labelled 5G as "badly misunderstood" by both investors and the public in terms of its future potential for mobile and wireless communications.
"Whether it be a cellphone upgrade cycle or a 200 million customer call for 2020 - the projections of Qualcomm - I think that 5G is badly misunderstood," said Cramer. "Five G is about massive digitization for pretty much everything and it's simply not believed."
Read more on Jim's take on 5G and its potential impact here, or by becoming a Real Money Pro member.