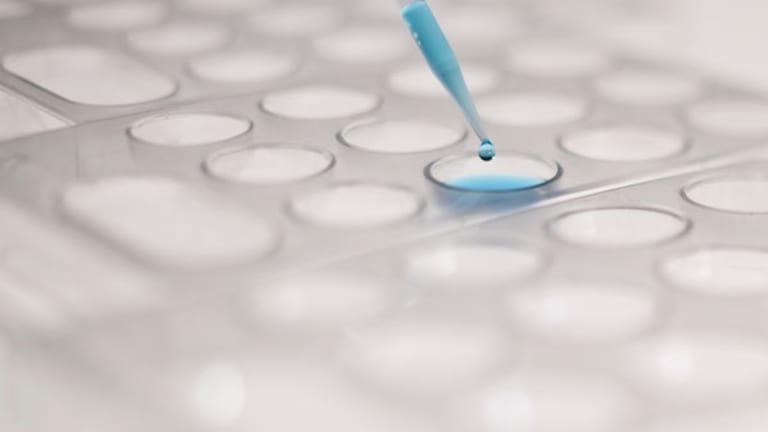 Qiagen Inks Deal for Digene
The Dutch molecular diagnostic company will pay $1.6 billion for its U.S. rival.
Digene
( DIGE) climbed 33% on Monday after announcing over the weekend a $1.6 billion merger with fellow molecular diagnostic company
Qiagen
(QGEN) - Get Report
.
Qiagen will acquire all of the Gaithersburg, Md., company's stock for a combination of cash and stock. Specifically, Diagene shareholders will have the option of receiving either $61.25 a share -- which is a 37% premium to the closing price on June 1 -- or 3.545 shares of Qiagen stock. This is subject to pro-ration so that Qiagen will issue a total of 55% cash and 45% stock.
The companies, which said that both boards unanimously approved the transaction, expect that 78% of the new entity will be owned by Qiagen shareholders and 22% by Digene shareholders.
Looking ahead, the companies said they expect more than $350 million of molecular diagnostics revenue and more than $800 million of in total revenue in 2008. Analysts surveyed by Thomson Financial had previously expected individual revenue of $606 million for Qiagen and $250 million for Digene for fiscal 2008.
Netherlands-based Qiagen makes sample assay technologies for biological targets such as DNA, RNA and proteins, while Digene makes molecular diagnostics, including its flagship product HPV test.
"This transaction provides us with many ways to drive top-line and bottom-line growth, such as access to new channels with existing and new products and combined technology, resources and infrastructure to provide greater operating strengths," said Peer Schatz, chief executive officer of Qiagen. Schatz also said he does not anticipate significant changes in the combined company's workforce.
Digene was up $14.85 to $59.60, while Qiagen was down 74 cents, or 4.3%, to $16.54 in Monday morning trading.