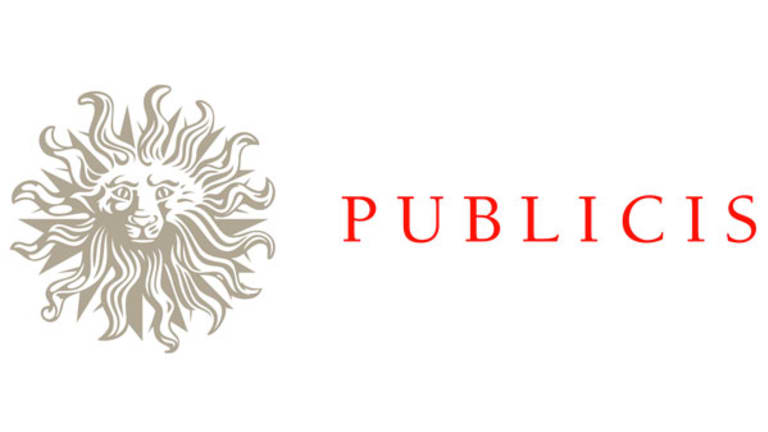 Publish date:
Publicis Buys Sapient in Hopes of Figuring Out This Digital Thing
Publicis is buying Sapient to help remake the company's digital strategies, but at what point is an advertising agency too large for its own good?
Publicis is buying Sapient to help remake the company's digital strategies, but at what point is an advertising agency too large for its own good?
NEW YORK (TheStreet) -- Sometimes being large is a disadvantage. Innovation takes time. Getting all parts of a sprawling company to work together, let alone adapt to critical changes, isn't easy. It may be impossible.
Advertising agencies, especially large firms such as Paris-based Publicis Groupe (PUBGY) are a case in point. Publicis, with annual revenue of $6.9 billion, was hoping that an outsized $35 billion merger with New York-based Omnicom Group (OMC) - Get Report would provide the energy to remake the company for the digital era. But that deal blew up in May amid a hail of doubts about the costs and likelihood of merging two very large corporations with very different work cultures and languages.
As of Monday, Publicis is officially seeking to do the same but on a smaller scale. The French ad agency said it will spend $3.7 billion in cash to acquire Boston-based digital advertising Sapient (SAPE) at a cost of $25 a share. The move is bold, not because of the money involved, but because of what it says about Publicis.
Watch the video below for more on the Publicis-Sapient deal:
So far, Publicis' investors don't like the deal: The company's American Depositary Shares traded in New York were falling 2.8% to $16.84, extending their 2014 decline to a whopping 27%. Sapient, of course, is surging, up 42% to $24.62, but who doesn't like to be acquired at a monster premium?
As for Publicis, the company already owns three high-profile, digitally focused advertising agencies: Rosetta, Razorfish and DigitasLBi. Publicis doesn't have a great track record, however, of assimilating acquired companies to boost revenue or profits. In March it bought Dallas-based Hawkeye, and last year it acquired a majority stake in London-based Walker Media. In recent years, Publicis bought Amsterdam-based Lbi for $540 million and Hamilton, N.J.-based Rosetta for $575 million.
"That Publicis has been more aggressive in buying digital agencies than its peers has not helped its growth rate relative to peers," Pivotal Research Group analyst Brian Wieser said in an investor note Monday. "The risk that growth slows at Sapient is one of the transaction's more important considerations."
And that's a real concern. Sapient's revenue for 2014 is expected to reach $1.4 billion. If that numbers stays the same or declines, investors are going to wonder about all those promised synergies.
Apparently, management doesn't have faith that the leaders of Rosetta, Razorfish or Digitas can rework Publicis at a time when more and more advertising is moving to digital platforms, skimming money out of television, print and outdoor. Sapient CEO Alan Herrick will become head of Publicis' new digital division and sit on its management board if the deal is approved. Publicis is bringing-in rather than promoting from within.
As Wieser noted the money being spent to acquire Sapient could have gone to making necessary improvements at Rosetta, Razorfish and Digitas as well as instituting changes across the company to unify its digital ad strategies. 
A few weeks ago, Videology CEO Scott Ferber described the historic changes currently taking place at global advertising agencies that began decades ago as Mad Men creatives, and later evolved into media buyers negotiating on behalf of large corporate marketers.
"Advertising agencies are going through an historic change," Ferber said. "Right now, the agencies are having to become users of data and technology to help facilitate advertising, and that's not just creative or media-buying, that's a technology play, and that's a huge shift -- this is a huge watershed moment for agencies."
It's remains to be seen whether a company the size of Publicis is well suited for the digital era.
-- Written by Leon Lazaroff in New York
Contact by Email.
Follow @LeonLazaroff
Leon Lazaroff is TheStreet's deputy managing editor.