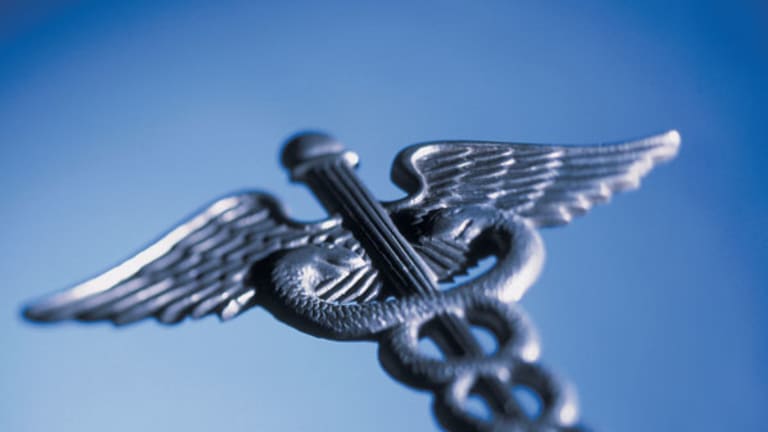 PSS Profits From Niches: Under the Radar
PSS World Medical's non-hospital focus has helped it generate consistent growth.
JACKSONVILLE, Fla. (
) --
PSS World Medical
(PSSI)
supplies equipment and drugs to doctors' offices, long-term care facilities and home-care providers. The company's non-hospital focus has helped it generate consistent growth.
The Jacksonville, Fla.-based company's fiscal first-quarter net income rose 42% to $13 million and earnings per share climbed 53% to 23 cents, boosted by a lower share count. Revenue grew 5% to $494 million. Its gross margin rose from 29% to 30%, but its operating margin remained steady at 4%.
PSS's elder care unit is benefitting as the aging baby boomer generation boost demand for medical treatment. Its quarterly sales jumped 7% and its operating margin tacked on 85 basis points. The company's physician supply unit posted 3% sales growth and a 169 basis point improvement in operating margin.
The company has a stable financial position. PSS holds $130 million of cash, translating to an adequate quick ratio of 1.5. A debt-to-equity of 0.6 reflects conservative leverage. We give the company a financial strength score of 7.9 out of 10, higher than the "buy"-list average of 7.
With a trailing price-to-earnings ratio of 21 and a forward price-to-earnings ratio of 18, the stock trades at a premium to the market and other medical suppliers. However, the premium is justified by a record of consistent growth. PSS has achieved a three-year average growth rate of 6% for revenue and 13% for profit.
Shares of PSS have advanced 28% in the past year, outperforming the 6.1% increase of the
S&P 600 Health Care Index
. The stock has climbed 17% annually, on average, in the past five years, compared with a 6.4% gain for the benchmark. PSS has a beta, a measure of market correlation, of 0.8 and doesn't pay dividends.
We rate PSS "buy."
-- Reported by Jake Lynch in Boston.