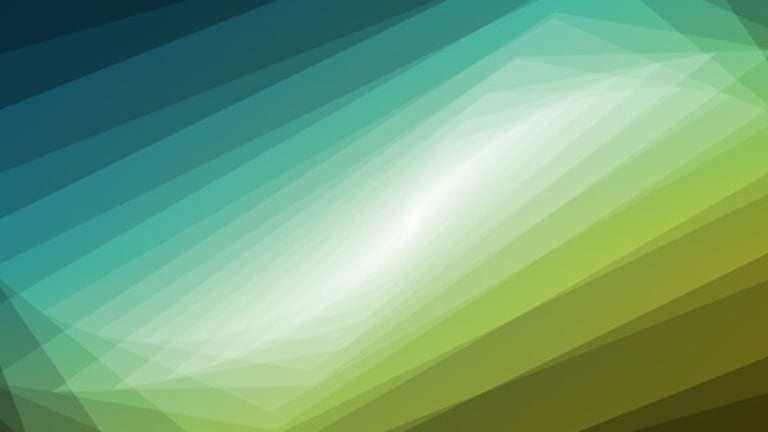 Prudhoe's a Warning of the Need for Fixes
The shutdown creates opportunity in the firms that will fix the U.S.' ailing infrastracture.
This morning, the oil-supply risk premium hits a little too close to home.
While energy investors and consumers alike are getting use to soaring oil prices related to violence in the Middle East, problems in Nigeria and even irrational rhetoric from Venezuela's leader, there has been little concern over domestic supplies.
That was until a production meltdown in Alaska announced late Sunday by
British Petroleum
(BP) - Get Report
.
BP Exploration Alaska, a subsidiary of the British petroleum giant, started shutting down its crude production operations Sunday at Prudhoe Bay because of severe pipeline corrosion and a small oil spill on one of the company's transportation lines.
Once completed, BP will have halted approximately 400,000 barrels of oil production per day, or about 8% of domestic oil production. BP said it does not know how long the production will be off-line, but if the repairs are as complex as expected, it will likely be longer than anyone currently is estimating.
To put the production reduction in perspective, violence in the Delta region of Nigeria has shut-in an average of just over 500,000 barrels per day for the past several months. The recent oilfield workers strike in Nigeria likely affected about 40,000 barrels of daily production for about six weeks.
Although the reduction in oil production is significant, the deterioration of BP's oil infrastructure in Alaska is a greater concern, especially if this incident is just a hint of future problems for U.S. energy infrastructure. However, it also means there are several names in the infrastructure space that could benefit from this additional spending.
Crude Realities
I've written for months about the need for additional investment in domestic energy infrastructure. Last year's sister storms -- Katrina and Rita -- showed how vulnerable energy infrastructure is to major natural disasters. Now BP's experience demonstrates the fragility of our aging infrastructure system to the slow but steady elements of nature.
It has been 30 years since a new refinery has been built in the U.S. While there have been some infrastructure expansion projects along certain pipelines, maintenance of existing infrastructure has been, in many cases, haphazard. Generally, most companies have skated by with minimum work to keep systems working.
The critics argue (and may well be correct, that that is exactly what BP did in Alaska. Although it is very difficult to know exactly how much care is enough, the focus on producing as much oil or natural gas as possible has led to a mindset that has generally ignored midstream assets like pipelines, gathering systems and processing plants.
BP's current challenges in Alaska, while potentially an extreme, highlight the risks of neglecting the midstream portion of the business.
Even if you can produce it, it matters not if you can't get it to market.
Midstream Focus
While BP's problems may be isolated, the need for improvements in domestic energy infrastructure is likely to be in focus in the coming days. If so, there are a number of companies that could benefit.
Major engineering and construction companies like
Fluor
(FLR) - Get Report
,
McDermott
(MDR) - Get Report
,
Chicago Bridge and Iron
(CBI)
,
Jacobs Engineering
(JEC) - Get Report
and
Halliburton's
(HBR)
KBR engineering division are all involved in major engineering and construction work in the oil world.
More pipeline-oriented -- and relatively inexpensive compared to its larger peers -- is
Willbros Group
(WG)
. Although WIllbros has struggled in recent years, a new management team that is more margin-focused should be beneficial to shareholders. I expect Willbros to be very involved in pipeline development for LNG projects in the U.S. as well as other domestic infrastructure projects. (It is important to note that WIllbros has a meaningful exposure to the risky Nigerian market, although the company is considering its options regarding future work commitments in the strife-torn African nation.)
There are also smaller engineering companies that stand to benefit from an acceleration in engineering projects. Among the small-caps with meaningful leverage to the energy world is
EnGlobal
(ENG) - Get Report
. Shares are down 50% from their yearly highs as investors fret about a slowdown in the energy cycle combined with concerns the company could be affected by another active hurricane season. Although the stock's small and volatile, EnGlobal would be one of a host of engineering companies that will remain busy as new energy infrastructure is needed.
If BP's travails in Alaska serve as a wake-up call for an improved energy infrastructure, these companies should benefit. That said, as Katrina and Rita showed, so far the U.S. is more interested in talking about how to respond to the challenge rather than stepping up to the plate with meaningful action.
One thing is for certain: BP's decision to shut-in Alaskan production will, at least for now, push crude prices higher and, for you and me, that likely means higher gasoline prices.
At time of publication, Edmonds had no positions in stocks mentioned, although holdings can change at any time.
Christopher S. Edmonds is partner and managing director of research at Pritchard Capital Partners, a New Orleans energy investment firm. He is based in Atlanta. Under no circumstances does the information in this column represent a recommendation to buy or sell stocks. While Edmonds cannot provide investment advice or recommendations, he appreciates your feedback;
to send him an email.