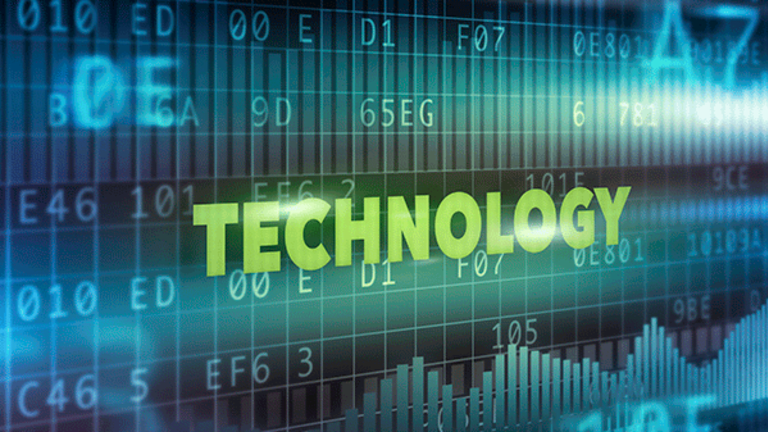 Progress Software Is a Small-Cap, Software Star With Big Potential
While traders obsess over Dow 20,000, the technology sector is home to the real action.
Looking for market-beating growth in a risky market? Cast your gaze toward Boston's Route 128, the famed high-technology beltway that's home to tech giants and a slew of entrepreneurial start-ups and small caps. Even as other sectors face mounting headwinds, and analysts call for a long-deferred market correction, this breed of innovator is positioning itself smartly for growth in 2017.
One stock in particular combines small-cap growth with the tailwind of technology demand: Progress Software (PRGS) - Get Report , based in Bedford, Mass. It is a compelling growth story. 
Favorable Conditions
Although the Dow Jones Industrial Average inched closer to 20,000, it's arguably more significant that the tech-heavy Nasdaq composite hit a new high on Tuesday.
Stocks started to pull back on Wednesday, as light trading prevailed during the holiday-shortened week. Whether the Dow reaches 20,000 or not, it appears that the technology sector has gained lasting momentum that will carry it into the early days of the Trump administration. 
The Nasdaq on Tuesday rose 24.75 points, or 0.5%, to 5,487.44. The tech-heavy index's previous record high was 5,483 on Dec. 20.
All three major indices are on course for robust gains for 2016, led by the Dow, which is up 14.5%. The S&P 500 is heading for an 11% gain, while the Nasdaq is headed for a gain of 9.6%.
Outpacing them all: small-cap stocks, with the Russell 2000 are up 21% to date this year.
The corporate earnings of the S&P 500 for the fourth quarter and full year are expected to be modestly healthy, a contrast to the frustrating earnings recession that has bedeviled investors in previous quarters.
With their coffers flush with cash, companies are making the IT investments that they've been putting off. Higher consumer confidence also is translating into greater demand for the gadgets and games made by brand-name tech companies such as Apple. 
APPLE is a holding inJim Cramer's Action Alerts PLUS Charitable Trust Portfolio. See how Cramerrates the stock here. Want to be alerted before Cramer buys or sellsAAPL?Learn more now.
The markets performed a 180-degree pivot halfway through 2016, with the leaders of the first half turning into laggards as the year wore on. In particular, the telecom, utilities and real estate sectors went from positive to negative territory, as greed replaced caution. First-half laggards such as technology services are now outperforming.
The benchmark Technology Select Sector SPDR ETF only gained 2.6% during the first six months of the year, compared to a gain during the same period of 4.2% for the S&P 500. During the last six months so far, the Technology Select Sector is up 12.6%, compared to 7.4% for the S&P 500.
Progress on the Rise
Progress is headquartered within the Route 128 technology corridor, the Silicon Valley of the East and locus of world-class academic centers such as MIT and Harvard. Progress provides cloud-based and software-as-a-service data solutions for companies in many, different industries. The company's client roster is diverse and global; its products and technology are used at over 60,000 organizations in 140 countries, including 90% of the Fortune 500.
Progress is expected to announce fourth-quarter earnings on Jan. 10. The consensus analyst estimate is that earnings per share (EPS) will come in at 56 cents, compared to 53 cents in the same quarter a year ago. EPS in the next quarter is projected to be 30 cents, compared to 27 cents a year ago. EPS for full-year 2016 is expected to be $1.59, compared to $1.58 in 2015. Next year's EPS is pegged at $1.70.
The consensus estimate of analysts is that Progress Software's year-over-year earnings growth for next year will reach 6.9%. Over the next five years, earnings growth is pegged at 10% on an annualized basis. Over the past five years, annualized earnings growth has clocked in at 8.7%.
With a market cap of $1.57 billion, Progress is small enough to still achieve outsized growth that can elude larger rivals such as Microsoft, IBM, Oracle and Cisco Systems. But the company is large enough to stand steady if the stock market stumbles, which makes it ideally situated for technology sector growth.
Cisco Systems is a holding inJim Cramer's Action Alerts PLUS Charitable Trust Portfolio. See how Cramerrates the stock here. Want to be alerted before Cramer buys or sellsCSCO?Learn more now.
---
As we've just explained, Progress Software is a smart bet now. If you're looking for other growth opportunities, we've found a genius trader who turned $50,000 into $5 million by using his proprietary trading method. For a limited time, he's guaranteeing you $67,548 per year in profitable trades if you follow his simple step-by-step process. Click here now for details.
John Persinos is an analyst with Investing Daily. At the time of publication, he owned stock in Apple, Cisco and Oracle.