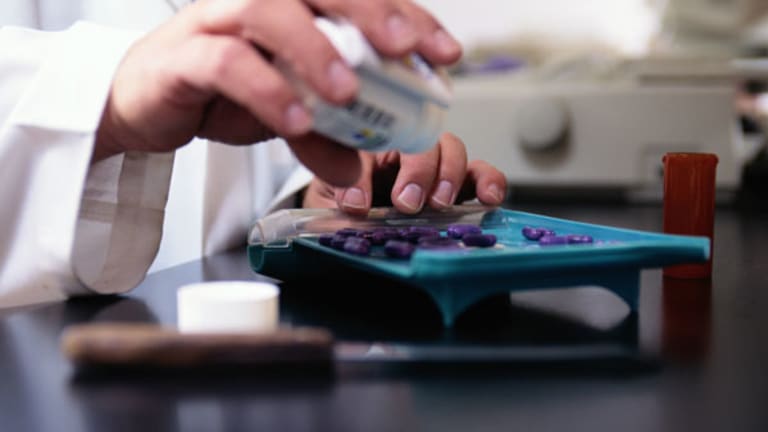 Programmed Insider Buying? Yes, at Insmed and United Therapeutics
Instead of selling stock whenever the wind blows, biotech execs should be buying.
BOSTON (
) -- Biotech insiders are quite skilled at selling stock granted to them for free or at low cost by cozy boards. When it comes to buying their company's stock -- you know, the way "ordinary" shareholders buy -- the same biotech insiders rarely step up.
This is why 10b5-1
buying
plans recently put in place by the CEOs of
Insmed
(INSM) - Get Insmed Incorporated Report
and
United Therapeutics
(UTHR) - Get United Therapeutics Corporation Report
are so unusual and noteworthy.
No typo. Insmed CEO Will Lewis and United Therapeutics' Martine Rothblatt have taken the all-too-common 10b5-1 selling plan -- the bane of shareholders everywhere -- and turned it upside down. They're buying shares of their companies at pre-determined time points
Insmed is a development-stage biotech in pivotal trials for an inhaled, long-acting formulation of the antibiotic Arikace. Cystic fibrosis and non-tuberculosis bacteria are the initial target indications. Results from studies are expected in 2013. Lewis has been CEO of Insmed since last September the company's stock price has performed quite well during his short tenure, up nearly 100% from $3.40 to $6.40. Even with the strong share returns in that time, Lewis has stepped up with his buying program.
United Therapeutics is a more established biotech company with several marketed and experimental drugs used to treat pulmonary arterial hypertension (PAH.) The company's stock took a hit late last year when the FDA declined to approval an oral formulation of its flagship product Remodulin. Despite the bad news hitting United Therapeutics, it's very nice to see Rosenblatt add to her ownership position in a material way with a 10b5-1 buying plan.
I wish more biotech CEOs would emulate the inside buying of Lewis and Rosenblatt. All too often, we hear biotech CEOs complain about how cheap their stock is, or they blame short sellers for drops in share prices. Well, if they really believed their stock was cheap, they'd be buying it. Instead, most insiders just sit passively on their holdings, or worse, sell whenever the wind blows.
Biotech executives: Show confidence in your leadership and ability to generate shareholder value, just as your colleagues at Insmed and United Therapeutics are doing.
Silverman has no position in Insmed or United Therapeutics.
Jim Silverman is the managing member of RRC Bio Fund LP, a Boston-based hedge fund focused on small-cap biotech. RRC Bio was launched in 2007. Silverman also founded Risk/Reward Capital Management in 1997, a registered investment advisory. He lives in Cambridge, Mass., and received a BBA in finance from The George Washington University.