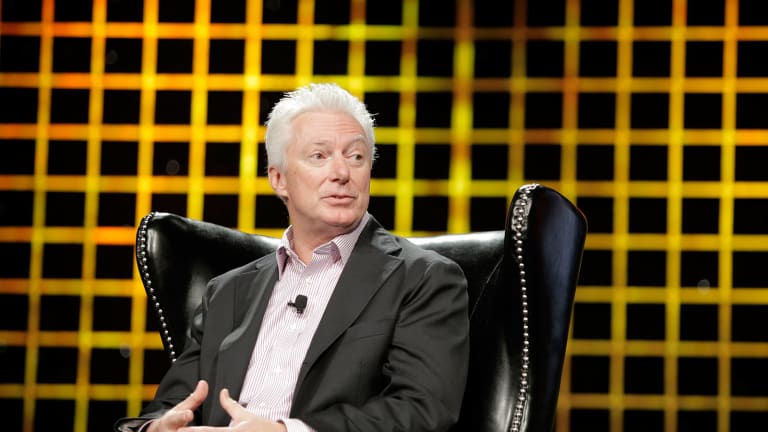 Activist Investor Nelson Peltz Is 'Just Plain Wrong,' Former P&G CEO Lafley Says
Shaking up the company is inherently dangerous, A.G. Lafley says.
Less than two weeks before Procter & Gamble Co. (PG) - Get Free Report shareholders are set to vote on activist investor Nelson Peltz's quest for a seat on the company's board, former P&G CEO A.G. Lafley said Peltz is "just plain wrong" in his unsubstantiated assertions, the Cincinnati Business Courier reported.
Lafley, who led the consumer goods giant from 2000 to 2009 and again from 2013 to 2015, said Peltz doesn't appear to understand the long-term risk to shareholders and inherent danger to company performance that could come from his proposals. 
Peltz has pushed for a seat on the P&G board and proposed broad changes including a company restructuring into three global business units in a months-long proxy battle. Earlier this month, Peltz released a 93-page white paper outlining his argument against P&G's "insular" culture that has failed to acquire small-, mid-sized and local brands that could serve to boost P&G market share.
P&G shareholders will vote on the proxy battle Oct. 10. Lafley, who worked at P&G for more than 30 years, said Peltz doesn't "understand" the complex nature of a multinational corporation such as P&G.
"It's kind of like turning the keys to a Ferrari over to your kid who just turned 16," Lafley said. "It's not the first car you're going to let the kid drive."
As for Peltz's cost-cutting plans, Lafley said he isn't buying into the proposals. Peltz, Lafley asserted, doesn't know what it's like to run a consumer goods company with $65 billion in annual sales.
"One of the fundamental things people don't get is you don't add a director to do what management is supposed to do," Lafley said. "Mr. Peltz keeps arguing, 'I can help them run the place better.' Well, then he should apply for a management job."
P&G stock traded slightly up in late-morning trading Friday, Sept. 29.
More of What's Trending on TheStreet: