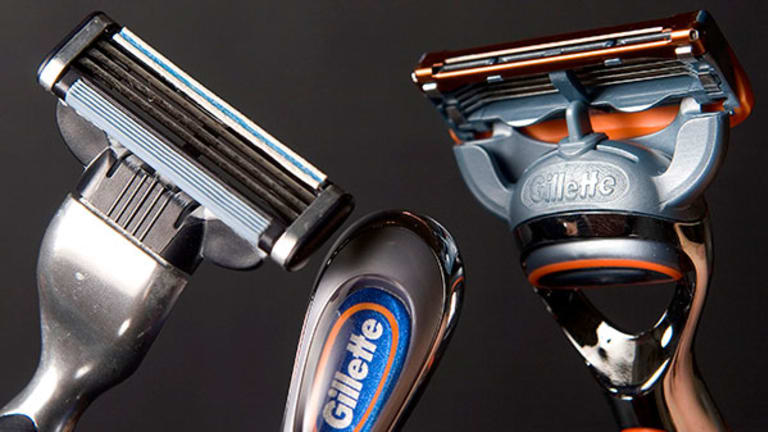 Procter & Gamble CEO Explains Why Activist Peltz Isn't Good for Its Board
Procter & Gamble has been making all sorts of news for the past month, but not because of a host of cool new products. No, because of an ugly board battle with activist investor Nelston Peltz. TheStreet talks exclusively with P&G CEO David Taylor about the company and Peltz.
Not a day seems to go by now without Procter & Gamble (PG) being in the news.
But Twitter feeds aren't necessarily lighting up with a discussion on an innovative new P&G product, it's people commenting on storied P&G's increasingly ugly battle with activist investor Nelson Peltz of Trian Partners.
Peltz has pushed for a seat on the P&G board and proposed broad changes including a company restructuring into three global business units in a months-long proxy battle. Earlier this month, Peltz released a 93-page white paper outlining his argument against P&G's "insular" culture that has failed to acquire small-, mid-sized and local brands that could serve to boost P&G market share.
To be sure, well-regarded P&G CEO David Taylor has a competely different take on P&G.
Under Taylor's leadership, P&G closed on a $15 billion deal in late 2016 to slice off 40 under-performing beauty brands that subsequently merged with Coty (COTY) . With the closing of the beauty divestiture, P&G completed its massive portfolio overhaul announced more than two years ago targeted toward cutting 100 non-core brands and with it, massive amounts of costs. Since then, Taylor has sought to inject faster decision-making into P&G that leads to more product innovation.
In an interview with TheStreet, Taylor said innovation is alive and well at P&G. Taylor claims that Peltz uses outdated information and tries to describe a company that may have existed five or ten years ago. Secondarily, says Taylor, is that Peltz characteristizes innovation as only being new brands people never heard of before -- innovation for P&G tends to show up in improvements on existing products.
Taylor concedes though that there is pressure to acquire upstart consumer products brands, but notes most of the growth at P&G will come from innovation tied to internal brands. 
"He has some ideas that would be negative for our company," Taylor said, explaining why Peltz wouldn't be the right fit for the board. 
Peltz might have already accomplished one thing so far, however.
"This [event] has been a rallying cry for inside the company to deliver outstanding, sustained top and bottom line results."
Trian Partners did not immediately return an email request for comment. 
More of What's Trending on TheStreet: