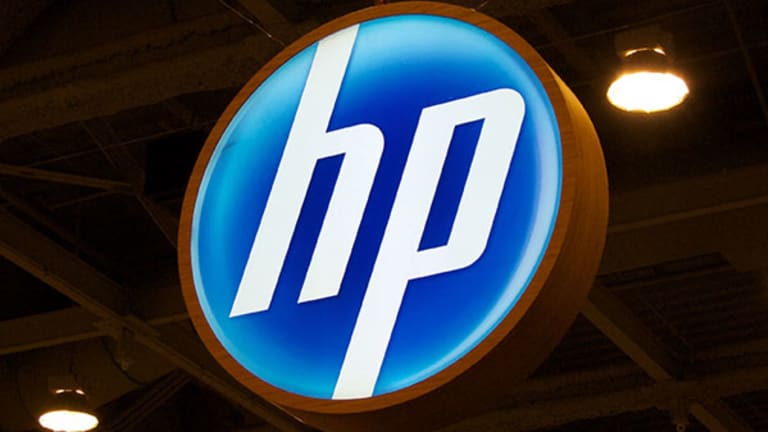 Printing Market Remains Merciless to HP
Digital document and photo-viewing continues to eat away at HP's cash-cow printing business, as the company's latest results and guidance show.
While being a PC maker isn't quite as rough right now as it was earlier this year, being a printer maker is still a miserable business. HP Inc.'s (HPQ) fiscal third-quarter results and guidance drive this home.
Improved Personal Systems (PC) division sales allowed HP to report third-quarter revenue of $11.89 billion (down 4% annually) and adjusted EPS of 48 cents, above mean analyst estimates of $11.47 billion and 44 cents. But with big printing declines weighing, HP also guided for fourth-quarter adjusted EPS of 34 cents to 37 cents, below a 41-cent mean estimate. Shares were recently down 5.5% in after-hours trading.
Personal Systems revenue was roughly flat annually at $7.5 billion, after having declined 10% in the second quarter to $7 billion. An 8% increase in consumer sales helped offset a 3% drop in commercial sales. And with the help of job cuts, the division saw its operating income rise 58% to $333 million.
By contrast, HP's Printing division revenue fell 14% to $4.4 billion, a decline nearly matching the second quarter's 16% drop. Commercial hardware revenue fell 3% to $1.3 billion, consumer hardware revenue fell 22% to $293 million and high-margin supplies revenue fell 18% to $2.8 billion. Job cuts let operating income rise 1% to $903 million.
The performance of HP's PC unit largely meshes with what research firms IDC and Gartner reported last month. The firms respectively estimated 4.5% and 5.2% declines for global PC shipments in the calendar second quarter -- a notable improvement over the 11.5% and 9.6% declines estimated for the first quarter -- while adding top-4 players Lenovo, HP, Dell (DELL) and Asus all continued gaining share relative to smaller rivals with less scale and R&D resources.
IDC estimated HP's PC unit share rose to 20.8% in the second quarter from 18.9% a year earlier. With the company's Personal Systems units up 4% in the third quarter -- notebooks rose 12% and desktops fell 6% -- in spite of flat revenue, aggressive pricing might be helping HP's cause. So might eye-catching high-end notebooks such as the EliteBook Folio G1 and Spectre 13.3.
But in the printing market, players large and small continue to be bludgeoned as consumers and businesses decide they have better uses for their money than buying new printers, and choose to print fewer items with their existing machines (thus reducing their ink purchases).
This is a trend that has been unfolding for years, fueled by the rise of online document and photo-sharing, as well as the spread of mobile devices that let digital content be quickly viewed just about anywhere.
No wonder Lexmark decided to sell itself. HP, for its part, is betting managed printing and document services for businesses and investments in new technologies such as its Multi Jet Fusion 3-D printing tech will help stabilize Printing division sales over the long run.
But for now, there's little stabilization in sight.