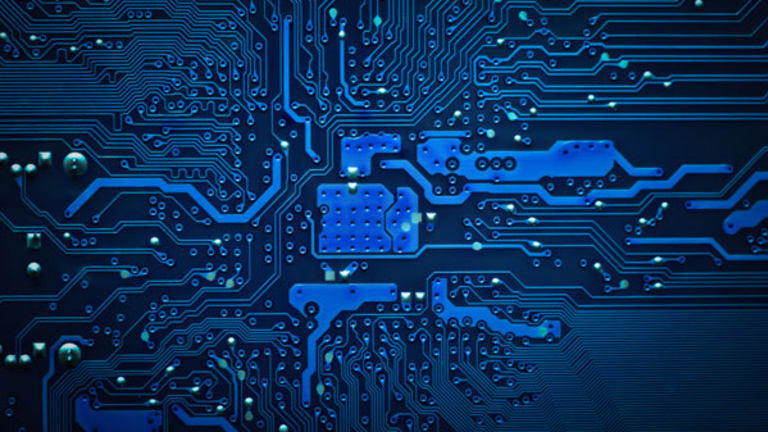 Publish date:
Print Still Dying: New York Times, McClatchy
The New York Times Co. and McClatchy Co. give their ad revenue projections.
The New York Times Co. and McClatchy Co. give their ad revenue projections.
NEW YORK (
) --
The New York Times Company
(NYT) - Get Report
has offered modest projections for its advertising sales figures in the fourth quarter.
Because the print advertising market remains challenging for The Times, it expects that its print ad revenues will fall 25% in the fourth quarter. Its digital ad sales figures however could tell a different story.
The publisher of its namesake newspaper expects that digital ads at NYTimes.com and About.com will increase by 10% in the quarter. The Times says that both cost-per-click and display advertising revenues have increased at About.com. In the third quarter, The About Group, which is comprised of the web sites About.com, ConsumerSearch.com, UCompareHealthCare.com and CalorieCount.com, posted a 27.3% rise in third quarter operating profit to $13.7 million. Profit had been driven by lower operating costs and higher cost-per-click advertising.
"We continued to grow our circulation revenues and expect them to increase approximately 2% in the fourth quarter," said The Times' CEO Janet L. Robinson, ahead of a UBS annual media and communications conference. "This demonstrates the demand and loyalty of our readers for our award-winning, quality journalism."
The Times has been devoting much of its time and resources to cutting costs, including a massive restructuring at the Boston Globe, and predicts that it will save about $475 million this year. As with The Boston Globe, the company has decided not to sell its Worcester, Mass.-based
Worcester Telegram & Gazette
after months of exploring a sale. The company expects the New England Media Group, which consists of
The Boston Globe
,
Worcester Telegram & Gazette
and Boston.com to be a "positive contributor" to The Times' financial performance next year.
Like the broader US newspaper publishing industry,
The Times
has seen a dramatic reduction in advertising sales during the recession, as auto companies, retail and classified ads that had once been the main sources of ad revenue for the industry dissipated. Many leaders in the newspaper publishing have been exploring other sources of revenue, including the greater use of online subscription models and even payments for individual articles.
The McClatchy Co.,
(MNI) - Get Report
the nation's third-largest newspaper publisher, on Tuesday also gave a forecast of its advertising revenue trends. The McClatchy Co. says it expects an improvement in advertising revenue trends this year, but the fourth quarter still will decline from a year ago.
The company expects advertising revenue will fall in the low- to mid-20% range in the fourth quarter compared with a fall of 28.1% in the third quarter and 30.2% in the second quarter.
The McClatchy Co. says a proposed $190 million sale of
The Miami Herald's
10-acre parking lot remains uncertain. The sale is contractually required to be completed by year's end. If the deal doesn't close, McClatchy can collect a $6 million termination fee and keep a deposit of $10 million.
New York Times stock has advanced 2.4% to $9.10 in late morning trading. McClatchy shares have jumped 17.60% to $3.10. Other media stocks were flat:
News Corp.
(NWS) - Get Report
has inched up 0.1% to $14.50 and
The Washington Post Company
(WPO)
has nudged up 0.2% at $410.30.
-- Written by Andrea Tse in New York
Copyright 2009 TheStreet.com Inc. All rights reserved. This material may not be published, broadcast, rewritten, or redistributed. AP contributed to this report.