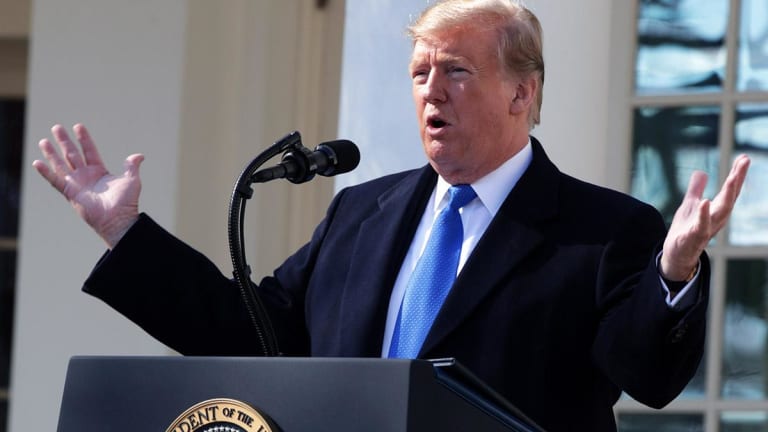 President Trump Says Google Should Be Investigated for Foreign Behavior
The president tweeted early Tuesday that the recent claims of billionaire investor Peter Thiel will be looked at.
President Trump tweeted Tuesday morning that he "will take a look" at Google's practices with respect to China and other foreign governments, sending parent company Alphabet's (GOOGL) stock down 1.26% premarket.
Billionaire tech investor and Facebook (FB) board member Peter Thiel singled out Google in a speech Sunday at the National Conservatism conference, taking aim at the company's artificial intelligence efforts and questioning its loyalty to America. 
"As we have said before, we do not work with the Chinese military," a Google spokesperson told TheStreet.
Thiel did not offer any evidence during his speech to substantiate his claims.
Thiel openly wondered whether the company's DeepMind AI program and its senior management had been "infiltrated" by foreign intelligence agencies, including China's. "These questions need to be asked by the FBI and CIA," Thiel said, according to Bloomberg, "And I'd like them to be asked in a not excessively gently manner."
Thiel said that the kind of AI developed by Google's DeepMind division should be thought of as a potential military weapon and said that Google's actions have been "seemingly treasonous." 
Alphabet and Facebook are key holdings in Jim Cramer's Action Alerts PLUS charitable trust.