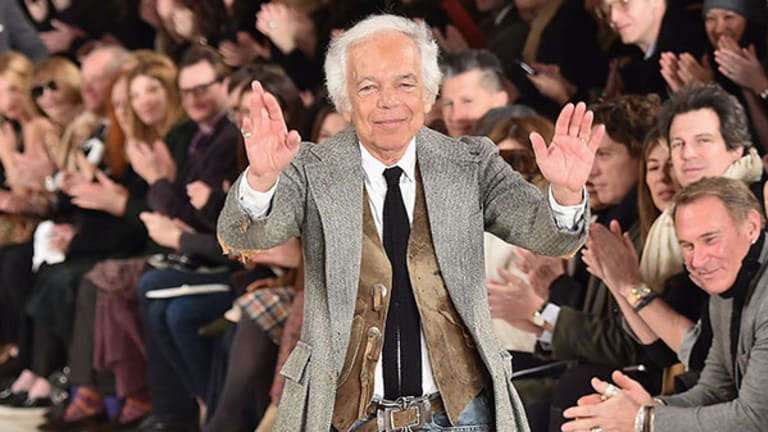 Prepare to Pay More for Polo as Ralph Lauren Reduces Off-Price Sales Amid Turnaround Attempt
The company swung to a loss in fiscal 2017.
Ralph Lauren  (RL) has had a tough time restoring the prestige the brand once enjoyed as one of the premier American clothing brands, but the company hopes that reducing sales to off-price retailers and focusing on high margin products will aid in the turnaround. 
The company estimated that about half of its gross margin improvement in fiscal 2017 was a result of reduced promotional activity as well as positive sell through of its higher margin products. The company expects to report an operating margin between 9% and 10.5% this fiscal year vs. a margin of 10.2% in fiscal 2017. 
The company closed 54 stores in the last fiscal year and plans to open 5 this fiscal year. 
Ralph Lauren shares were up 0.2% in early morning trading Thursday after the clothing company reported a fourth quarter net loss of $204 million, or an adjusted profit 89 cents per share, topping analyst expectations by a dime.
The company also reported revenue of $1.57 billion in the period, falling just short of analysts' $1.59 billion expectations. For the year, the company swung to a loss of $99.3 million on revenue of $6.65 billion.
Yesterday Ralph Lauren announced that former Procter & Gamble (PG)  executive Patrice Louvet as its new president and CEO. Previous CEO Stefan Larsson left the company in May after less than two years on the job due to creative differences with Lauren.
Louvet will start July 17.
Retail's downturn giving you the blues? Jim Cramer has a list of retailers that are currently oversold, giving investors a leg up one of the market's most volatile sectors.