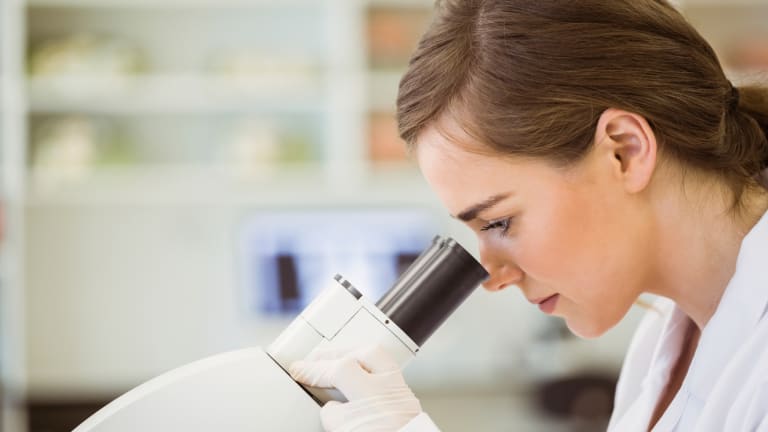 Premarket Biotech Movers: Mylan, Momenta Pharmaceuticals, Seres Therapeutics
Mylan, Momenta Pharmaceuticals and Seres Therapeutics were among the biotech stock movers in premarket trading on Tuesday.
Shares of Mylan (MYL) - Get Free Report rose 2.9%, to $37.39 in premarket trading on Tuesday on the heels of news on Monday that the Pittsburgh company has won a court ruling in connection with Copaxone 40 mg/mL patents. The U.S. District Court for the District of Delaware has found asserted claims of four Orange Book-listed patents relating to Copaxone 40 mg/mL invalid based on obviousness. 
The invalidated patents -- including  U.S. Patent Numbers 8,399,413, 8,969,302 and 9,155,776 -- are owned by Yeda Research & Development and are licensed to Teva Pharmaceuticals Industries (TEVA) - Get Free Report .
The ruling "is yet another positive step in our effort to bring to market a more affordable generic version of Copaxone 40 mg/mL," said Mylan CEO Heather Bresch in a statement on Monday.
Momenta Pharmaceuticals (MNTA) - Get Free Report shares were trading at $16.85 before the opening bell, up 11.6%, after the court ruling. "We are very pleased with the District Court's decision to invalidate the four method-of-use patents litigated by Teva to block Sandoz's potential launch of our Glatopa 40 mg product," said Momenta president and CEO Craig Wheeler in a statement on Tuesday.
Mylan is also facing an investigation by the Federal Trade Commission regarding its EpiPen product. The news was first reported by Bloomberg on Monday.
Meanwhile, shares of Seres Therapeutics  (MCRB) - Get Free Report were up 9.8% to $10.33 in Tuesday premarket trading after the Cambridge, Mass., microbiome therapeutics platform company unveiled key findings from SER-109 phase II study analyses.
--Alicia McElhaney contributed to this report.