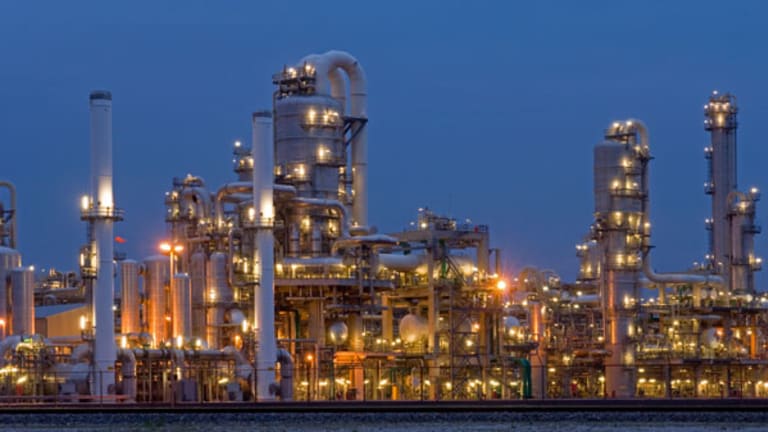 Precision Castparts' Earnings Slide
Strike at Boeing brings down net income year over year.
Once these most recent quarterly results are finalized, they will be run through TheStreet.com Ratings' model and our ratings will be adjusted accordingly. To keep up to date on all of our ratings, visit TheStreet.com Ratings Screener.
Precision Castparts
(PCP)
reported on Jan. 20, 2009 that its Q3 FY09 net earnings plunged 3.0%, hurt by a lengthy strike at
Boeing
(BA) - Get Report
. Net income for the quarter declined to $239.10 million or $1.70 per share from $246.50 million or $1.76 per share in Q3 FY08. Net earnings from continuing operations was $236.80 million or $1.69 per share compared to $241.20 million or $1.72 per share a year ago. The latest quarterly results included a restructuring and asset-impairment charge of $11.80 million related to headcount reductions across business segments. The most recent consensus estimate was $1.70 per share.
During Q3 FY09, revenue declined 3.2% to $1.61 billion from $1.67 billion a year ago, negatively impacted by $129.00 million due to strike at Boeing. Revenue from Investment Cast Products inched up marginally to $541.50 million from $540.90 million, helped by a 17.0% year-over-year growth in industrial gas turbine (IGT) sales. Revenue from Forged products, representing 43.5% of total revenue, dropped 8.9% to $702.80 million from $771.60 million, due to lower selling prices of external alloys and higher intersegment sales. Revenue from Fastener Products grew 4.1% to $370.40 million from $355.70 million, driven by the higher sales due to its increased market presence and a sizeable backlog.
PCP's consolidated operating income increased to $374.60 million from $371.90 million, supported by a 3.2% growth in operating income from Investment Cast products and 13.1% rise from the Fastener products segment.
During the quarter under review, PCC closed on three acquisitions:
Airdrome
,
Fatigue Technology
and
Hackney Ladish
.
Looking forward, the company anticipates continued impact from the strike throughout the fourth quarter and on the flip side an increasing demand from IGT.
A detailed report covering this quarterly release is now available. To purchase the report, click here.