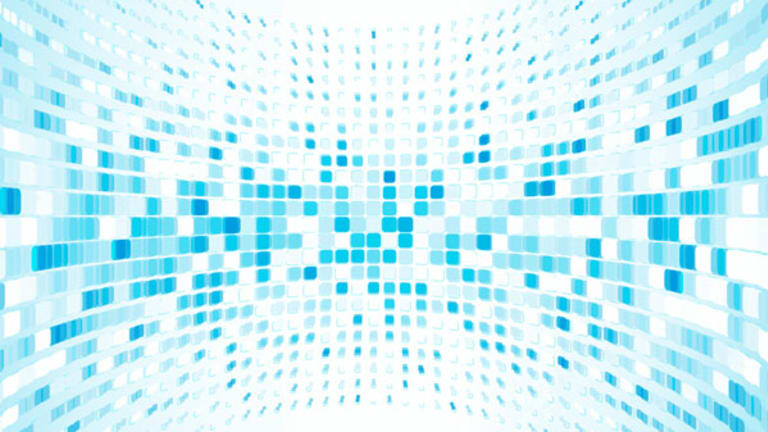 Publish date:
Power-One: Canary in the Solar Coal Mine?
Solar stocks sell off after a weak outlook from solar inverter company Power-One, as an inventory glut fear again rises.
Solar stocks sell off after a weak outlook from solar inverter company Power-One, as an inventory glut fear again rises.
NEW YORK (TheStreet) -- Solar inverter company Power-One (PWER) said the two things in its 2011 outlook that have the power to sink the entire solar sector: feed-in tariff declines and excess inventory are going to cause a less-than-expected revenue performance from the company, and even though Power-One wouldn't say specifically, solar margins will be down.
So is Power-One the canary in the coal mine for the solar sector?
Power-One's outlook sank its own shares, down by 22% since its earnings report after the market close on Thursday. Solar stocks are down on Friday in what seems like a clear reaction to the Power-One outlook. Yet the jury is still on whether there are implications for all solar stocks in the Power-One report.
>>Power-One Takes Big Dive on Earnings
JA Solar
(JASO)
,
Jinko Solar
(JKS) - Get JinkoSolar Holding Co., Ltd. Sponsored ADR Report
and
LDK Solar
(LDK)
are leading the declines with losses of between 3% and 4% on Friday morning.
SunPower
(SPWRA)
and
First Solar
(FSLR) - Get First Solar, Inc. Report
were down between 2% and 3% on Friday.
After the solar sector's rapid rise this week on the strength of the bullish commentary from
MEMC Electronic Materials
(WFR)
-- and maybe also buoyed by the tenuous argument being made ad nauseum on
CNBC
that a rising oil price means "buy solar stocks -- it's no surprise that any negative commentary from a major player in the European solar market would spook solar investors, and delight the shorts.
>>Should Solar Stocks Trade on Rising Oil Prices?
SunPower rallied 9% on the MEMC outlook, and First Solar hit a new 18-month high this week, so a pullback would have been understandable without Power-One's surprise. Two analysts downgraded First Solar to hold on Thursday and Friday citing valuation after the recent rally, including a downgrade from Kaufman Brothers on Friday that followed an Auriga Securities downgrade on Thursday.
>>Put Brakes on First Solar: Analyst
In general, the thrill of victory in solar is often followed by the agony of defeat, so between the MEMC rally and the Power-One bust, it's just another ho-hum week for solar stocks. Yet the issue of extrapolating the Power-One weak outlook to the rest of the solar sector is serious business for solar investors. In the least it can't be ignored before being refuted.
The obvious connection is that a glut in the inverter market and weaker-than-expected conditions in Germany, as Power-One alluded to, means that there could be a glut in the module market as well, just as solar module and cell companies are ramping up aggressively. Power-One also cited weather -- the catch-all excuse in bad earnings reports this season -- for its underperformance. There is always the "winter weather" discount in solar stocks for the first quarter, with German rooftops covered in feet of snow. It's been a severe winter, but Power-One's commentary about bad weather could imply that a negative weather surprise is coming when the module makers report too.
It's still two weeks until the first major solar module company reports, yet the MEMC report the sector rode earlier this week is seeming like it's already far back in the rearview mirror as far as the sector outlook.
Analysts told
TheStreet
that solar module companies have maintained that pricing is holding up and that sales are strong in the first quarter -- yet, in the least, the Power-One report mandates that the Street and investors head back to their channel check sources and take another look at conditions on the ground in Europe.
Mark Bachman, analyst at Auriga Securities, said that the Power-One report doesn't mean it's going to be the same with the other solar players, and he expects module shipments to be up quarter-over-quarter. He noted that the module companies have been talking about more shipments moving away from Germany and into Italy and the U.S. markets, and Power-One seemed to focus on Germany as the problem market in it outlook.
Yet the Auriga analyst didn't try to shy away from the issue. "This idea from Power-One of a glut is raising the issue across the board, and it raises the question, 'Are modules stacking up as well?' That's why we are seeing the stocks all down together today. We need to ferret it out, and we won't get earnings reports for two weeks," the analyst noted.
SunPower reports on Feb. 17, among the first of the module makers to report.
Yingli Green Energy
(YGE)
will report on Feb. 18.
The biggest hit among the solar sector stocks as a result of Power-One's outlook was its direct peers,
SatCon
(SATC)
and
Advanced Energy Industries
(AEIS) - Get Advanced Energy Industries, Inc. Report
, down 6% and 8% respectively on Friday.
SMA Solar
, the German solar inverter giant that dominates the market, was notably down only 2% on Friday.
Each inverter company is different, with SatCon squarely focused on the U.S. large-scale project market, considered an advantageous position in 2011, and Advanced Energy Industries the least "pure-play" inverter stock of the three. Power-One also has its power business separate from renewable energy inverter sales, which actually had a big fourth quarter, but that's not expected to be repeated in the first quarter of 2011.
Bill Ong, analyst at Merriman Curhan Ford, said the key difference between solar modules and inverters, which may support a healthy module market even as inverters experience a glut, is that the products haven't evolved over the same exact cycle. Module production was dialed down in 2009 after the Spanish solar market crash, and then module inventory was cleared out in 2010. Module makers are ramping again aggressively, but it's still not the same as the inverter companies ramping like crazy from what was just a year ago a much smaller market.
"Inverters have moved in opposite direction from modules, moving from a low to a high level and it looks like they overshot," said Ong. It doesn't mean that fear of overcapacity in the solar cell or module market isn't credible, but simply that it's not apples to apples with the way the inverter market has grown up in a hurry.
If there was a silver lining in the Power-One report it was that the company threw cold water on the notion that Italy installed as much as 6GW of solar in 2010. The major piece of data noise circulating as a bearish trigger for solar is that the report from Italy that as much as 6GW installed in 2010 could mean a move to cut solar subsidy report quickly and steeply in Germany. Power-One CEO Rich Thompson gave a much clearer rebuttal of this argument than MEMC did in its earnings commentary.
The Power-One CEO called the Italian data "suspect" and said that it was fair to assume a level of 3GW in Italy for 2011, which was the expectation for the market all along. His commentary seemed to imply that the skepticism about the Italian data based on the idea that it was merely the piling up of applications ahead of a feed-in tariff deadline, as opposed to actual installations, is what occurred in Italy at the end of 2010.
MEMC CEO Ahmad Chatila was a little more confused on this issue in his outlook, saying that there was no way that 6GW was installed in Italy, but MEMC affiliate SunEdison was hearing reports that there were projects installed in 2010 that were not grid-connected. The 6GW figure in Italy includes 4GW of unconnected solar installations.
>>MEMC's Big Rally: Why is This Solar Stock on Fire?
-- Written by Eric Rosenbaum from New York.
RELATED STORIES:
>>Should Solar Stocks Trade on Rising Oil Prices?
>>Power-One Takes Big Dive on Earnings
>>Put Brakes on First Solar: Analyst
>To contact the writer of this article, click here:
Eric Rosenbaum
.
>To follow the writer on Twitter, go to
.
>To submit a news tip, send an email to:
.