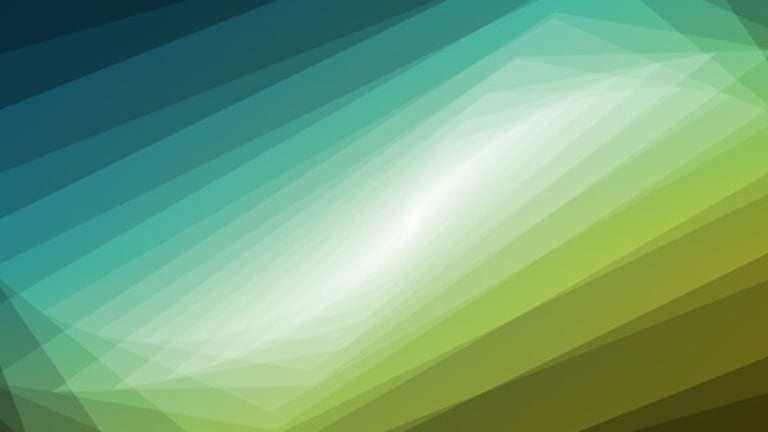 Power-One Back in Oversupply Crosshairs
Solar inverter company Power-One is back at the center of the debate about potential oversupply in solar in 2011.
NEW YORK (
) -- There have been plenty of bears surrounding the camp of solar inverter company
Power-One
(PWER)
, but a notable new bear wandered into camp from the ranks of the press over the weekend. The
Wall Street Journal
penned an article about the looming oversupply in the solar sector in 2011, and used Power-One as the poster-child for this argument.
It's certainly not a new argument. In fact, it's fair to say that the
WSJ
is pretty late into ink with discussion of the looming oversupply in solar. Power-One shares were down 2% on Monday.
Despite this, it seems like some of the bearishness about Power-One has weakened just a little. Power-One shares fell as low as $8.33 in September, but have since climbed back near the $11 mark. Last Friday, Power-One shares closed above $11 for the first time since October.
In fact, in the past month Power-One shares have gained 25%. The solar inverter company's shares are not back near the 52-week high level that was attained in August, above the $13 mark, but the short play on Power-One has taken a little breather.
In the most recent Nasdaq short interest report, released last week and covering the two weeks through the end of November, the short trade on Power-One shares decreased by roughly 1.1 million shares. That's not to say that short interest on shares of the solar inverter company isn't still a hefty percentage of the outstanding shares. At more than 38 million shares short -- of a total 106 million Power-One shares outstanding -- Power-One remains one of the most heavily shorted stocks in the solar sector.
Additionally, even after the decrease in the short position on Power-One, the 38 million shares short is still the second-highest short interest on the stock, coming down from an all-time high of more than 40 million shares short at the middle of November.
Power-One is a stock that was trading at around the $3 mark to start the year, and so it's no surprise that as the company's solar inverter business took off and its earnings skyrocketed, the shorts arrived to the party. Short interest on Power-One shares in December 2009 was under one million shares. There hasn't been a two-week Nasdaq reporting period since August when Power-One short interest wasn't at least 20 million shares.
The Wall Street Journal
article stated that, "The broader point is that 2010's near-perfect conditions of accommodative European subsidies and supply-chain bottlenecks are over. The squeeze on demand, pricing and margins is beginning." The
WSJ
article described Power-One's margins as "vulnerable."
Europe has been Power-One's core market, and the conditions in Europe are poised to take a turn for the negative. Europe in 2010 was a market defined by a short-term demand frenzy, but that frenzy is not just going to slow but possibly go over a cliff as European governments rein in subsidy support in 2011. This is occurring while euro bonds become more attractive investments relative to solar project investment returns, and at a time when solar companies are all adding more capacity than ever before.
Yet any investor who has not thought about all of these issues yet hasn't been paying attention. Additionally, Piper Jaffray is among those on the Street saying that the Power-One bear thesis is already overdone, and in some important respects, misguided. A week ago, Piper Jaffray released a bullish report on Power-One that dealt with all of the debatable points about the solar inverter company.
Piper Jaffray argues that Power-One's more than 50% share of the "safe" European market of Italy has been a primary mover in its move up to a 17% share globally of the inverter market in 2010. The Italian solar market is estimated to grow 33% year over year in 2011, according to the Jaffray estimate. For bears who believe in the Power-One doomsday scenario based on the falloff in Germany business, regardless of how Italy performs, and cite Power-One lack of penetration in the U.S. market, Piper Jaffray argues otherwise.
The U.S. solar market is expected to grow 50% year over year in 2011, and that's going to include some of Power-One's largest German customers targeting the U.S. market, Jaffray argues. That's a silver-lining, if there ever was one, on the demand slowdown in Germany, though it certainly isn't a full proof answer to the question of whether Power-One can successfully make the transition to U.S. sales.
Nevertheless, Piper Jaffray estimates that Power-One's global inverter market share increases from 17% to 26% in 2011.
All Power-One needs to do, by Piper Jaffray's reckoning, is maintain its market share in a declining German market, while growing elsewhere will more than make up for the difference. Power-One doesn't even need to grow its market share in the U.S. and China that substantially year over year, it just needs for these markets overall to grow by the optimistic assumptions of 100% growth (China) and 50% growth (the U.S.).
The U.S. solar market growth outlook received a bullish signal last week when the massive tax cut package included a one-year extension of the cash grant for renewable energy projects. Many Street assumptions for the size of the U.S. market in 2011 were predicated on the cash grant not being extended.
>>Clean Energy Winners: Tax Cut Trades
"We estimate the a drop-off of ~400 MW in shipments in Germany to be more than offset by an additional 550 MW in Italy and the 400 MW from China and the U.S.," Piper wrote in its Power-One upgrade one week ago.
Even so, the optimistic Power-One outlook from Piper Jaffray doesn't necessarily mean that pricing doesn't go off a cliff in an oversupply scenario, and it doesn't provide assurance that even if Power-One is able to maintain market share, the price for maintaining market share is caving on pricing -- something that Power-One has maintained it does not need to compete on.
Indeed, as Power-One has skyrocketed from a $3 stock to a $13 stock at its August high, the question has been raised time and time again,
Can Power-One continue to be a solar sector outperformer?
Last week, we asked readers of
TheStreet
if any of three debatable stocks in the solar sector -- all of whom had recently received bullish calls from the Street -- were good bets for outperformance in 2011. In addition to Power-One, we threw into the mix two Chinese solar companies that received upgrades at the same time as Power-One.
Suntech Power
(STP)
received an upgrade from Auriga Securities and
Yingli Green Energy
(YGE)
saw its price target ratcheted up by Wachovia Securities.
Power-One was the only of the three solar stocks receiving renewed Street support that poll takers are also heavily wagering on. Approximately 57% of readers responding to the poll said that Power-One is still their bet for a solar outperformer in 2011.
-- Written by Eric Rosenbaum from New York.
>To contact the writer of this article, click here:
Eric Rosenbaum
.
>To follow the writer on Twitter, go to
.
>To submit a news tip, send an email to:
.
RELATED STORIES: