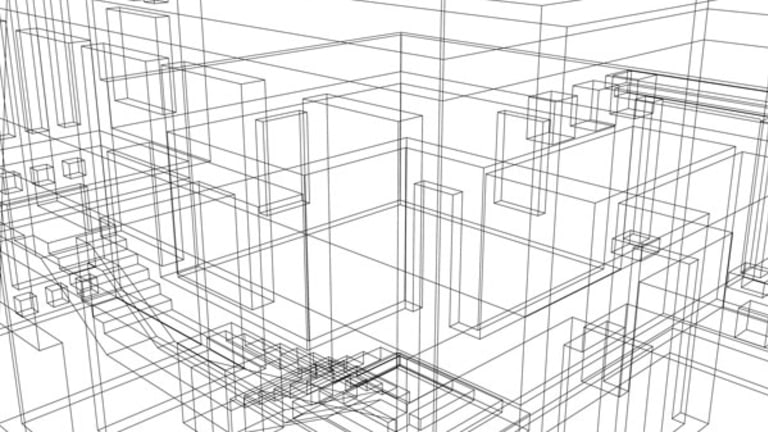 Potash: Potpourri of Suitors
Here's a quick roundup of the various players reported to be interested in pursuing Potash.
(Potash item updated with further detail on rumored suitors.)
NEW YORK (
) -- You knew it would get wild. Fertilizer, after all,
.
The rumored bidders for
Potash
(POT)
in the wake of
BHP Billiton's
(BHP) - Get BHP Group Limited American Depositary Shares (Each representing two) Report
have been popping since late last week.
A Potash Corp. mine and processing facility in Saskatchewan
All the familiar players are involved: Persons Knowledgeable About the Situation, for example.
And who could forget Persons Close to the Company? He (or she!) always gets invited.
>>After Potash: 4 Fertilizer Takeover Targets
Jokes aside, the Potash drama and the list of potential players highlights just how significant the world's raw-materials assets have become, not just on an economic level, but geopolitically.
A question comes to mind, as it always does in these "matters," as the deal lawyers refer to takeover cases: Are the rumored bidders real, or are the names entering the public discourse being used to force an increased bid from BHP? (Investment bankers on the sell side have been known to conduct off-the-record conversations with reporters, after all, planting certain ideas.)
Bill Doyle, Potash's CEO, who stands to cash in to the tune of half a billion dollars or more should the company strike a deal, has been busy planting ideas, though he has named no names, obviously.
In a press statement Monday, Doyle said that Potash has approached, and been approached by, other parties about a deal. "Discussions are being pursued with several of these third parties," Doyle went on, coyly, "in order to generate value enhancing alternatives."
Here's a quick roundup of the various players reported to be interested in pursuing Potash.
Rio Tinto
(RTP) - Get Reinvent Technology Partners Class A Report
: It was inevitable, of course, that BHP's Anglo-Australian mining twin would emerge as an allegedly interested party in Potash. This latest comes from Canada's
Globe & Mail
newspaper, which cites "sources." Rio, which doesn't have as strong a financial grounding as BHP, is considering a bid with an unnamed Chinese partner, according to the paper.
Rio Tinto may, in the end, be a little gun-shy when it comes to Canada. As the
Globe
points out, Rio acquired
Alcan
, the Montreal-based aluminum giant, in 2008. That wasn't the best moment to be making acquisitions. After spending $40 billion for Alcan, Rio was burned badly when the financial markets collapsed; the company nearly sunk under the resulting debt load.
One way it helped reduce that debt is by selling off potash mines.
Vale
(VALE) - Get VALE S.A. American Depositary Shares Each Representing one Report
: Like BHP, the Brazilian mining conglomerate has been eagerly adding to its potash and general fertilizer assets for some time, throwing some $10 billion at the effort over the last few months. The company, according to reports Monday, contacted Potash's board last week. But later in the day,
Reuters
cited anonymous sources "close to Vale," who told the newswire that Vale hasn't been looking to make an offer for Potash. All the media attention forced Vale to issue a statement, calling the Potash pursuit rumors "totally unfounded."
Internal Brazilian politics could be the decisive factor that dampens Vale's willingness to make a play for Potash, which would be a gigantic undertaking financially as well as politically. The Brazilian government, through state investment funds that are large Vale shareholders, effectively controls the company.
Sinochem
: The Chinese state-owned chemical behemoth owns
Sinofert
, which as you can imagine is its fertilizer arm, a gigantic entity in its own right -- and is 20% owned by (you guessed it) Potash Corp. As widely reported, China has been keen to keep its supply of agricultural raw materials close to home, the better to maintain control of domestic food prices.
But some analysts point out that the Chinese government may be more interested in increasing its domestic fertilizer capacity, rather than spending money on making deals. Still others (
The Wall Street Journal
, for one) note the dangers inherent in a state-owned Chinese company taking stakes in overseas outfits. As a Heard on the Street column points out Monday, it didn't quite work out for
Rio Tinto
(RTP) - Get Reinvent Technology Partners Class A Report
, whose shareholders didn't like the idea of a large chunk of the company being locked up by an entity who may or may not have interests other than simple ROI.
(To refresh, last year, a then-teetering Rio Tinto, laden with big debts, sought out a liquid infusion from one of its biggest investors
Chinalco
, the Chinese state-owned aluminum company. In the end, Rio's board and investors forced the Aussie miner to scuttle the Chinalco deal, based in part on the above concerns. Still, Chinalco remains a major Rio shareholder and joint-venture partner in Africa.)
Hopu Investment Management
: Multiple reports Monday pointed to this privately held, China-based private-equity fund, which may be trying to put together a consortium of investors that would make a bid for Potash.
Goldman Sachs
(GS) - Get Goldman Sachs Group Inc. (The) Report
is one of Hopu's investors. Goldman Sachs investment bankers are serving as advisers to Potash.
The next major turning point in the deal drama could come Wednesday, when BHP releases its second-half financial results and conducts a conference call with analysts and investors.
BHP is expected to report hugely strong earnings and revenue, mostly on the back of strong iron-ore prices, which have been buoyed by continued demand from Chinese steelmakers.
-- Written by Scott Eden in New York.
RELATED STORIES:
>>BHP Formally Starts Potash Tender
>>After Potash: 4 Fertilizer Takeover Targets
Follow TheStreet.com on
and become a fan on
Disclosure: TheStreet's editorial policy prohibits staff editors and reporters from holding positions in any individual stocks.